Is Kollel a Levite Lifestyle?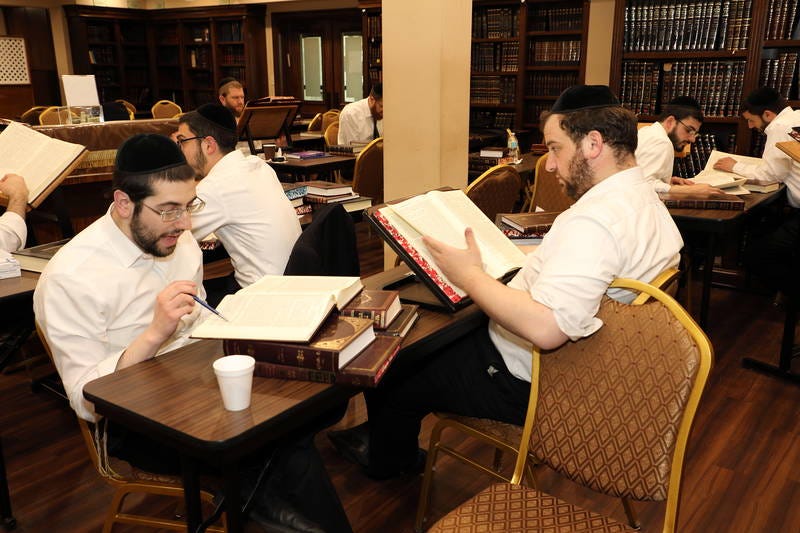 It's hard for someone in kollel to make the transition to working to support his family. Especially if it's been drilled in to him for many years that he's failing his purpose in life by doing so. And thus Jonathan Rosenblum's article in last week's Mishpacha magazine, "Life After Kollel," was a very important piece. While lamentably (but understandably) quoting R. Chaim Volozhiner's novel mystical views about the impact of Torah learning on the cosmos, Rosenblum also stresses how the workplace, no less than the yeshivah, is a place where one grows in Avodas Hashem. He even writes that "sustaining and advancing the physical world, yishuvo shel olam, is itself a mitzvah."

It's fabulous that such an article is published in a charedi magazine. But I do have to nitpick on one small but significant matter.

Rosenblum refers to the time in kollel as "the years spent as a member of Shevet Levi." This is following Rambam's famous declaration, at the end of Hilchos Shemittah Ve'Yovel, about how anyone who chooses to devote himself to the service of God becomes like a Levite.

But this is intellectually dishonest in the extreme. Because if you're following Rambam, then you have to acknowledge that Rambam was of the view that somebody in kollel is in no way an honorary Levite.

I'm not even talking about the fact that, as is well known, Rambam was of the view that it is absolutely forbidden for someone to take money for learning Torah (and he held that the financial support of honorary Levites was not financial grants, but rather involved the investment of funds, and assistance in business). Nor am I talking about how, according to Rambam, such a person is not exempt from military service.

Rather, I'm talking about the fact that according to Rambam, someone learning in kollel is simply in no way doing what Levites did. Because according to Rambam, the Levites' special mission was not learning Torah. It was teaching Torah:

Why did the tribe of Levi not acquire a share in the Land of Israel and in its spoils together with their brothers? Because this tribe was set apart to serve God and to minister to Him, to teach His straight ways and righteous ordinances to the multitudes, as it is written: "They shall teach Jacob Your ordinances and Israel Your Law" (Deut. 33,10).(Mishneh Torah, Hilchos Shemittah VeYovel 13:12)
I've lost count of the number of times that I have seen charedi policymakers and ambassadors blur the difference between learning Torah and teaching Torah. It's a very serious distortion, one which makes all the difference in the world. Levites serve God by serving the Jewish people. People in kollel do not.