In The Jungle
My Torah-in-Motion group have arrived at the Thornybush game reserve, adjacent to the Kruger. On our first game drive, we were exceptionally lucky: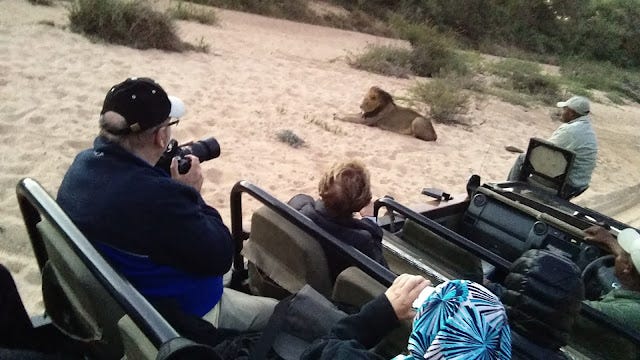 Yes, that is an adult male lion. He yawned, and stretched: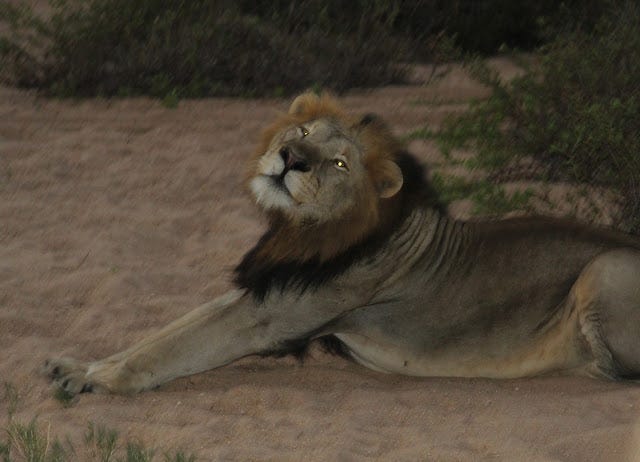 ...And then got up and walked right past our car. We could have leaned out and touched him!

We also saw elephants, a bushbaby, rhinoceros, a civet, a huge herd of impala, and the following beauties: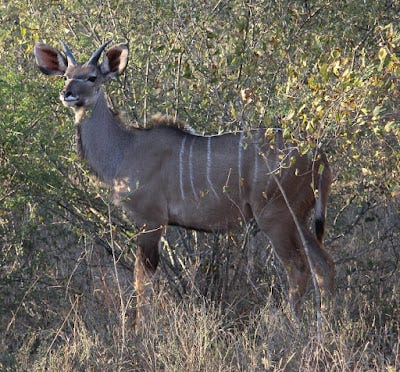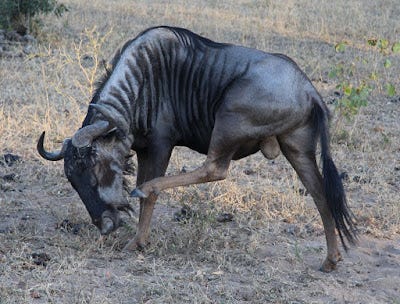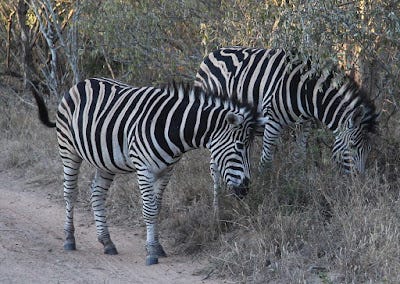 Can't wait to get up at 5:45 a.m. for the next game drive! Meanwhile, as I settle down in my cabin for the night, I can hear a lion roaring outside...