Discover more from Rationalist Judaism
Exploring the legacy of the rationalist Rishonim (medieval sages), and various other notes, by Rabbi Dr. Natan Slifkin, director of The Biblical Museum of Natural History in Beit Shemesh. The views are those of the author, not the institution.
Over 4,000 subscribers
"I Did It Because Of Him"
In previous posts, and in my essay on the subject, I argued that learning Torah is only a credit for a person if they were your parent or had an otherwise formative influence on you. As Rav Sherira Gaon says, "A person cannot merit someone else with reward; his elevation and greatness and pleasure from the radiance of the Divine Presence is only in accordance with his deeds. Even if all the righteous people in the world were to seek mercy for him, and all the righteous acts were to be done in his merit, it would be of no help to him." A large number of people had the same objection to this: If you learn on behalf of someone who died, then even if he was a random stranger, the fact is that you are only learning because of him. Surely, then, he should receive the credit for it!

In order to understand why this is problematic, let me ask you this: Because of whom does this blog exist?
Is it just because of me, or is it also because of other people?
Is it because of my father, who bequeathed to me an inquisitive mind, and a trait of speaking up for what you believe to be the truth even if it's unpopular?Is it because of the Gedolim, who banned my books and drove me to want to expose the problems with charedi theology and society?Is it because of the Kannaim, who manipulated the Gedolim into doing this?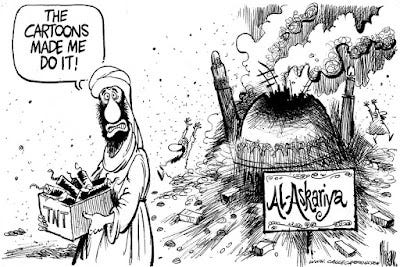 Is it because of the people who created computers which made blogs possible?Is it because of Pyra Labs, who developed the Blogger software? Is it because of the people who read the blog, thereby giving me an audience to write for?
You could describe all kinds of people as being responsible, in some way, for the existence of this blog. But some are more meaningfully responsible, and others less so.Now consider the following situation. Avraham Goldberg dies, and his son Yitzchak wants to arrange people to learn Mishnayos for him. And so the gabbai of the shul, Yankel, posts a sign for people to take masechtos. And the people who sign up include not only friends of Avraham but also Elisha Smith, who doesn't know either Avraham or Yitzchak, but recently joined the shul because his wife Ivanka likes the sisterhood and he's a nice guy who wants to be a part of the community. Who gets the credit for Elisha's learning? Avraham? Yitzchak? Yankel? Ivanka? Elisha's parents, who raised him to be a good Jew that does things for others? Elisha's teachers, who taught him how to learn? Elisha?
(And let's not forget about Shmeryl. Shmeryl is a mean guy who gets his kicks when people die. He goes out and punches people to celebrate. When he heard that Avraham Goldberg died, he went out and punched a little old lady. So does Avraham receive the de-merit for being the cause of Shmeryl punching someone?)I think it's reasonable to say that while this particular learning session by Elisha was sparked in order to do something for Avraham, Avraham himself is only very minimally responsible for Elisha doing a good deed. He was the situational trigger by dying. There is nothing more than that. Elisha's good deed is much more a result of those who exerted a formative influence on him (and his own character).
Does this minimal share in the causation mean that Avraham should be credited for it? In human, earthly terms, it cannot be reasonably said that this is a credit to Avraham in any kind of meaningful sense. Nobody would say, "Wow, what a guy Avraham was - Elisha learned Mishnayos for him even though he had no idea who he was and only did it because he wanted to be part of the shul community and likes to do things for his community!" 
But what about in Heaven? Is there credit to his neshamah? Obviously, none of us can really know that. The best we can do is to talk about what classical Judaism says about such things. And the fact is that in Chazal, you never see such a thing. Rav Yochanan ben Zakkai, encountering a person who was suffering in the afterlife, wasn't himself able to do anything directly to help him - all he could do was find the person's son and convince the son to do mitzvos. And the Gaonim and Rishonim and early Acharonim who discuss these sorts of things, by and large, stress that there is only a concept of bra mezake aba, a child provides merit for the parent, and that this does not apply to other people. Extending this to teachers and others who, like a parent, exert a formative influence, is reasonable. Extending it beyond that, to a person whose share in your doing a mitzvah is just that he triggered it by dying, is much more problematic.
There are other benefits, however, to a Mishnayos siyum, which I overlooked in my previous post, and which were pointed out by a reader; I will discuss them in the next post.