Discover more from Rationalist Judaism
Exploring the legacy of the rationalist Rishonim (medieval sages), and various other notes, by Rabbi Dr. Natan Slifkin, director of The Biblical Museum of Natural History in Beit Shemesh. The views are those of the author, not the institution.
Over 4,000 subscribers
How To Meet God
I am reposting this post after having hastily taken it down. I read it - and reread it - and stand by every word I wrote.

I want to add that the individual who is the subject of the post is actively involved in encouraging behavior which is likely illegal and definitely dangerous. Publicizing this is justified from a legal perspective and imperative from a moral perspective.
 

Rabbi Doniel Katz is a popular lecturer and spiritual guru with a large following. He is sufficiently mainstream in the frum world that he was profiled in Mishpacha magazine a few years ago, for his innovative work in spiritually elevating people. And he has taught at several large educational institutions in Jerusalem for baalei teshuva.

I mentioned Rabbi Katz in this forum a few months ago, regarding his insistence on the truth of claims that were not only false, but obviously false. But in this post, I'd like to discuss a video that someone sent me of an interview/ presentation of his from a few weeks ago, regarding his specialty field of spirituality.

After a half-hour introduction, Rabbi Katz says he has a story that he claims he doesn't like to tell publicly, and isn't the most powerful spiritual experience of his life, and he suffers by telling it over, but he says that will briefly outline it anyway. As a young man in Melbourne, after having started to learn about Judaism, he went to bed one night, and his soul was "taken up to a higher world" where he "spoke directly to an angel."

Wow!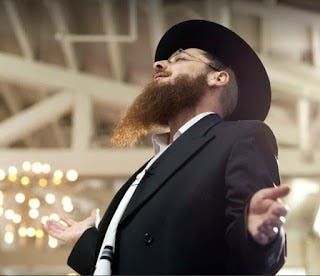 He tells this as an introduction to the value of encountering the Divine. And by this he means really encountering the Divine, not just reaching some sort of spiritual euphoria.
And how does one do that?
Why, with psychedelic drugs, of course!
I kid you not. For the next two hours he speaks about the benefits and safety of taking psychedelic drugs, both for curing problems such as depression, and also in order to reach a higher state of consciousness which will actually enable you to meet Hashem. Rabbi Katz claims that all the top scientists have confirmed that these drugs are effective and perfectly safe. They are not yet legal for purchase, but he notes that it is possible to purchase them illegally.

Rabbi Katz explains at length why such drugs are so valuable. What if you have someone in your family that's struggling with trauma, he says? Would you send them to the best therapy, that would take a year? "What if I told you," he says, "that in three weeks they could have a shift and transformation, using plant-based medicine that Hashem made that is scientifically approved and backed... If I can give healing now using a tonic that Hashem brought into the world, which we can trust, and many tzadikim talked about plants having these powers... that induce healing through awareness of Hashem, that strengthens emunah... why wouldn't we give that to our loved ones?"
But, someone listening to the presentation asks, when you take these drugs, are you really communicating with God, or are you just imagining it? Rabbi Katz says that even imagining it would be valuable and healthy, but insists that in most cases a person really is communicating with God. When another listener confesses that he's afraid to take drugs, Rabbi Katz explains that there's no need to be afraid of meeting Hashem.
And it's not just Hashem that you get to encounter. Just under an hour into the lecture, he tells the story of a family who lost their son. The broken parents were given psychedelic drugs, which enabled them, he says, to speak with the neshama of their son. Not that they believed that they were speaking with the neshama of their son - they really were speaking with, and hearing from, the neshama of their son. Which person who has tragically lost a loved one, if they are convinced that there is a way to really communicate with the deceased, will not jump at the opportunity?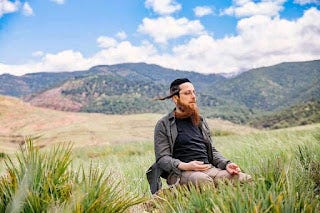 When a questioner challenges why Rabbi Katz is recommending psychedelic drugs for people who are not suffering from mental illness, he claims that he isn't. But this is disingenuous. He's stressed that they are completely safe and enable a person to encounter incredible encounters with the Divine that are a crucial part of Judaism! He's given every reason to take them, and not a single reason not to take them!

I discussed his video with several psychiatrists, psychologists, and physicians. They said that psychedelic drugs do indeed have potent therapeutic qualities. However, they stressed that Rabbi Katz's presentation of their benefits and safety is false and grossly irresponsible. Contrary to his claims, there are considerable dangers involved. The plant-based psychedelic drugs that he mentions, such as ayahuasca, can result in all kinds of harmful side effects, including respiratory arrest, psychosis and hallucinations, and even death. The symptoms may occur for months or even years after using the drug. And, needless to say, the belief that one has communicated with loved ones or angels or God does not mean that one actually has done so - and it is a belief that can be dangerous. And the people who are most likely to take such drugs are those who are desperate and vulnerable, and the results can be horrible.
I was wary about being harsh on Rabbi Katz, since he may well be suffering from deep trauma, or some other problem, himself. But he is dangerous to the public. His teachings should be denounced, especially by those rabbis and institutions from which Rabbi Katz derives authority.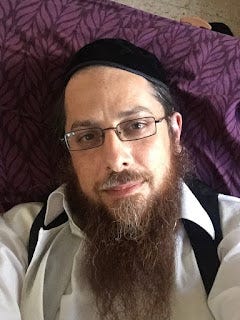 Now, I know what you're probably thinking. You're surmising that Rabbi Doniel Katz is the rabbi that I discussed in the previous post, whose claims on Facebook about being targeted for unique supernatural harm led various commentators here to suggest that he is either suffering from a psychiatric condition or is a manipulative narcissist. But that wouldn't make sense. 
Why? Because the rabbi discussed in the previous post said that he has spent the last three years lying in bed, hardly able to move, whereas Rabbi Katz gives a two-and-a-half-hour live presentation at 4am looking perfectly well. Furthermore, the rabbi discussed in the previous post insisted that every time he drags himself up to give an occasional class online, at the second he's about to start, "right on cue, all the technology goes down" - whereas in Rabbi Katz's live presentation, there are absolutely no technical glitches. In addition, the rabbi discussed yesterday warned that people enabling him to give presentations suffer terrible and sometimes lethal harm, whereas Rabbi Katz does not warn the host of the show that he is in terrible danger. 
So how could Rabbi Katz be the same person as the rabbi in the previous post? He would have to be lying about all those things. 
Or hallucinating them.