Discover more from Rationalist Judaism
Exploring the legacy of the rationalist Rishonim (medieval sages), and various other notes, by Rabbi Dr. Natan Slifkin, director of The Biblical Museum of Natural History in Beit Shemesh. The views are those of the author, not the institution.
Over 4,000 subscribers
Hooray, a Hateful Leader is Rising!
There's a change in leadership coming for the American yeshivah world.
Rabbi Yair Hoffman writes for the Five Towns Jewish Times and The Yeshivah World. He has said some very strange things (such as that on seder night, one should place one and a third matzos in one's mouth, chew without swallowing, separate them into two equal-sized balls in each cheek, and swallow first one and then the other, all within two minutes). Still, he's a popular writer. And this week, he wrote an article titled "Shiurim Attract Eclectic Communities From Lakewood To Teaneck." Whose shiurim are these? They are from a Lakewood Rosh Yeshiva, a son-in-law of Rav Schnuer Kotler zt"l - Reb Gershon Ribner.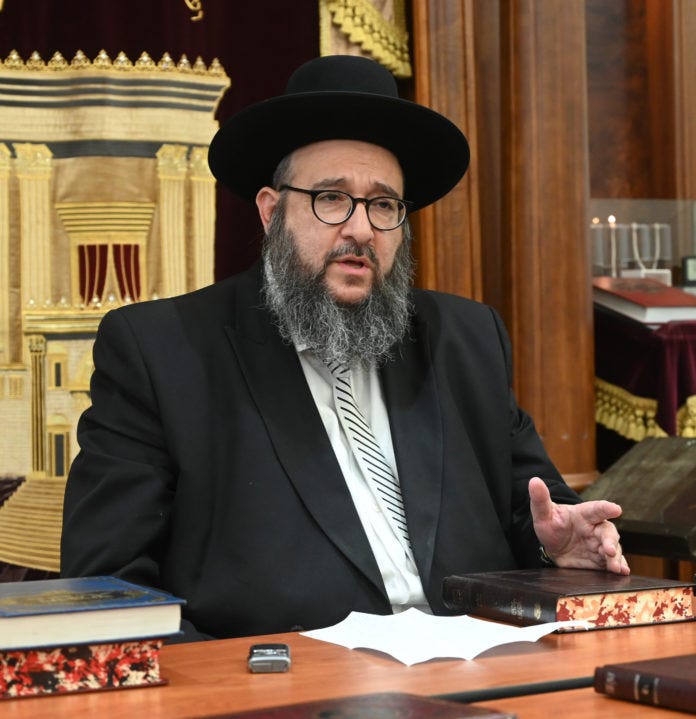 Rabbi Hoffman proceeds to describe how Rav Ribner is "one of the leading Gedolei Torah," who has authored numerous seforim with profound shiurim and chiddushim. But because he sees the dire need for "true Torah hashkafa," he releases a wide number of brief shiurim on all kinds of topics, at the website RebGershonRibner.com. Apparently there are over 2000 downloads daily!
Impressive. So, what sort of things does this Gadol baTorah say? 
Well, I was sent a few links. There's one titled "Do yeshivaleit join rallies to protest Get Refusers?" in which he explains that one of the main reasons why they don't is that, very often, it's a situation where the wife is a feminist who wants to be able to go out and do things on her own or with her friends, whereas the rabbonim understand that the husband is being loyal to halachah, which says that a woman is obligated to be in the home. Then there's the support he gives to men who are falsely or accurately accused of sexual abuse, where he advises the latter to move to a new town where nobody knows about their history, though he adds that if they want to sincerely apologize, their victims are obligated to accept their apology.
In a recent shiur, however, this leading Gadol B'Torah sings the praises of the person that he in turn considers to be the leading Gadol B'Torah: Rav Elya Ber Wachtfogel of South Fallsburg.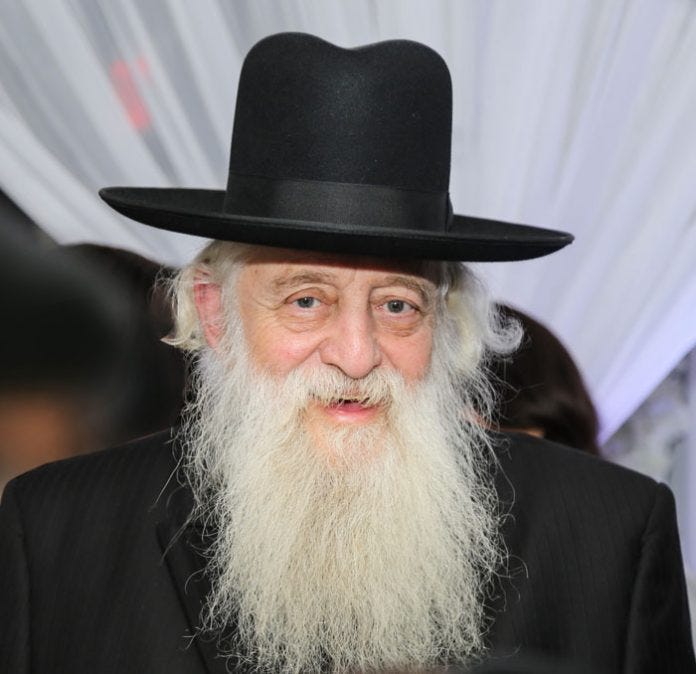 If you're part of the American yeshivah world, you've certainly heard of Rav Elya Ber. He is known not only as a brilliant lamdan, but also for his zealous approach to community issues, such as insisting that the charedi community should not join the World Zionist Organization even just to gain funding. And if you're a reader of this website, you'll also recognize his name. Rav Elya Ber was the primary driving force behind the infamous ban on my books, but he's also been of interest for several other things - backing those opposed to the MMR vaccine, and declaring that Covid was a punishment for those who use the internet to learn about the misdeeds of others.
So, Rav Gershon Ribner is thrilled to describe the greatness of the Fallsburg Rosh Yeshivah. And he is very excited to talk about what to expect as Rav Elya Ber's authority spreads. In this shiur, titled "Changes to be anticipated under HaGaon R' Elya Dov's leadership," he enthusiastically declares as follows:

"The Fallsburg Rosh Yeshivah hates any Rav or any Torah figure that has a touch of modernity to him. He hates that. He is kol kulo mesorah and doesn't have any touch of modernity. I'm not talking about if you trim your beard. But if you are pro-WZO (World Zionist Organization), he is finished with you. Or if you are pro-Slifkin, or you're not hot and angry against Slifkin, he is finished with you, he is not going to be working with you."
I was flattered and amused that nearly eighteen years after my books were banned, I'm still a litmus test for Torah True Jews. But I was a little disturbed at how someone proclaimed to be one of the "leading Gedolei Torah" with popularity from Lakewood to Teaneck is praising his revered Gadol Be'Torah as someone who "hates" any Rav that has a "touch of modernity." Celebrating someone for hating other rabbis?
I guess it's something to get us in the mood for the approaching Three Weeks.

If you'd like to subscribe to this blog via email, use the form on the right of the page, or send me an email and I will add you.