Discover more from Rationalist Judaism
Exploring the legacy of the rationalist Rishonim (medieval sages), and various other notes, by Rabbi Dr. Natan Slifkin, director of The Biblical Museum of Natural History in Beit Shemesh. The views are those of the author, not the institution.
Over 4,000 subscribers
Hashem Yikom Dama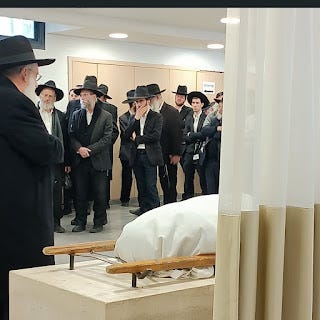 A young woman in Israel, Shifra Horowitz, committed suicide last night. She was a victim of Chaim Walder. According to her friends, she could not take seeing all the adulation of him surrounding his death.
If "the masses speaking lashon hara" are responsible for Walder's death, then who is responsible for her death?