Discover more from Rationalist Judaism
Exploring the legacy of the rationalist Rishonim (medieval sages), and various other notes, by Rabbi Dr. Natan Slifkin, director of The Biblical Museum of Natural History in Beit Shemesh. The views are those of the author, not the institution.
Over 4,000 subscribers
HaRav HaRasha, Shlita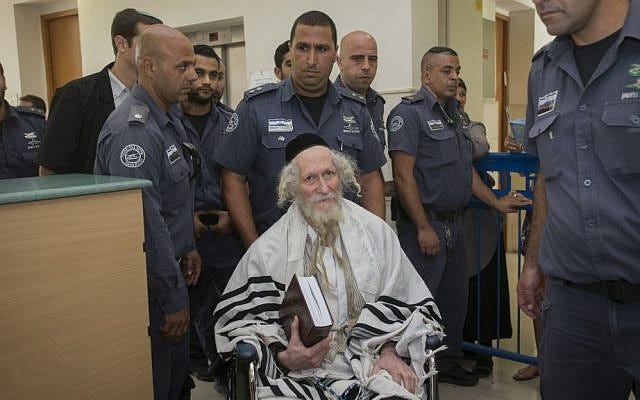 Back in 2005, Rav Aharon Feldman wrote that the ban on my books was "probably the public issue most damaging to the honor of Torah and to its leaders in recent memory." Well, it's probably safe to say that with the latest news, that will no longer be true. There is a public issue that is infinitely more damaging.

One of the most sick, evil people to masquerade behind the title of "rabbi" is surely Eliezer Berland. It's almost impossible to grasp the extent of his crimes against humanity. He has sexually exploited God knows how many women and girls. He has had people beaten up and has tried to have them killed. He has declared himself a deity. He preys upon the weak to give him their life savings, and laughs about it. He's also utterly insane, happily being recorded on video talking about eating human fetuses on the black market in China. See this deeply disturbing article at the Times of Israel, and this Hebrew website, for extensive documentation of his actions.

Berland confessed in court to indecent acts and assault, and was sentenced to prison. Unfortunately he was released for reasons of poor health, from which he since seems to have recovered. Like Shabtai Tzvi, he still maintains a magical hold on many hundreds of followers.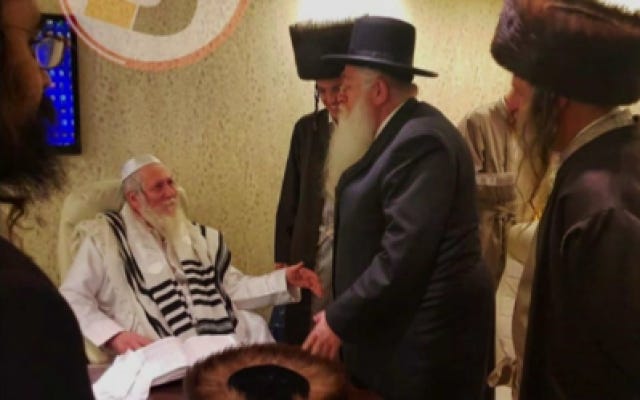 You'd think that such a sick monster would have absolute pariah status. And yet Knesset Minister Yaakov Litzman, of United Torah Judaism, honored him with a visit when he was sick. When there was an uproar, Litzman claimed that as health minister, it is his duty to help everyone! (As if he would visit me if I was sick!)

Which brings us to the latest news. The top tier of Gedolim and charedi Batei Din in Israel have announced a major, definitive investigation into Berland. This isn't some pashkevil arranged on an ad hoc basis by some kannaim - this is a very serious business. It's a joint effort of the Batei Din of Rav Karelitz, of Rav Wosner, of the Badatz Eida Charedis, and others. And they say that Berland and his followers have committed to abiding by their ruling.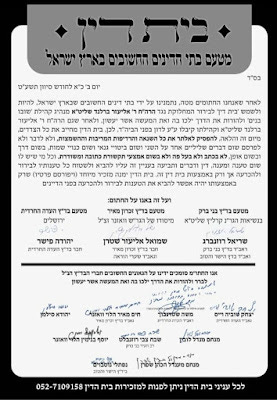 Sounds great, doesn't it?

NO!

First, no further investigation is required. He already confessed in court and was convicted. There's already plenty of video evidence of his madness. What else do you need?!

Second, the Batei Din simply lack the competence to carry out investigations. If Rav Chaim Kanievsky can attest to the innocence of Elior Chen (sentenced to 24 years for severe, multiple child abuse) and justifies it by saying that "I sign whatever my rabbis sign," then what credibility do Charedi Batei Din have?

Third, the idea that he and his followers will adhere to the ruling, whatever it may be, is naive in the extreme. This is a crazy, evil man with a cult following. They are not going to abide by a ruling that he is a rasha.

Fourth, the letter declares that until the Beis Din has issued its ruling, nobody is allowed to say anything negative about Berland and his cult. It even gives Berland a chezkas kashrus with great praise added on top, referring to him as "HaRav HaChasid R. Elizer Berland, Shlita"!

Fifth, there is apparently a very real possibility here that despite the obvious nature of Berland's crimes, the Beis Din will conclude that he is still kosher. The fact that such a possibility can be entertained is too horrible for words.

What does all this say about the charedi rabbinic leadership?

To paraphrase Rav Aharon Lichtenstein - if there is no Daas, how can there be Daas Torah?