Discover more from Rationalist Judaism
Exploring the legacy of the rationalist Rishonim (medieval sages), and various other notes, by Rabbi Dr. Natan Slifkin, director of The Biblical Museum of Natural History in Beit Shemesh. The views are those of the author, not the institution.
Over 4,000 subscribers
Ghosts and Golems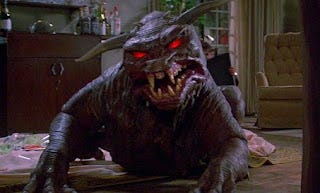 There's a new book, A Jewish Guide to the Mysterious by Rabbi Pinchas Taylor, which promotes the most extreme examples of non-rationalist Judaism. Astrology, demons, evil spirits, ghosts, golems, magic, auras, extrasensory perception, reincarnation, mystical teleportation, astral projections, vampires, shape-shifting witches, and more. It's packaged along with criticism of mainstream science, ridiculous claims of science supporting magic, and promotion of pseudo-science such as extreme Creationist catastrophism. And it also includes revisionism of Rambam to be a closet or latent mystic.

Yet after reading it, I was pleasantly surprised!
To be sure, I didn't actually agree with pretty much anything in it. But the contrast to other books reflecting such an outlook was striking, in three ways. 
First was that Rabbi Taylor had no problem quoting respectfully from the full gamut of literature - not only rabbinic writings of all stripes, but also scientific literature and even academic Jewish scholarship.
Second was that he fully acknowledged the existence of alternate, rationalist approaches. 
Third was that he made virtually no attempt to delegitimize them! 
For example, while Rabbi Taylor presents all kinds of revisionist approaches with Rambam's approach to magic and demons, he acknowledges that there are those who maintain that Rambam did indeed reject these things. About the harshest statement he makes is that after acknowledging all the questions regarding the antiquity of the Zohar and bringing various apologetic responses, he concludes that to think that one can question its authority after it was validated by so many great Torah scholars "seems misguided." Which is hardly the standard non-rationalist approach - that there is absolutely no reason or right to deny the authenticity of the Zohar, and if you do then you're a heretic!

No, I wouldn't actually recommend the book to anyone (though I wonder if some of its readers will be more intrigued by the questions that he raises about the authenticity of the Zohar than they will be convinced by his responses). But it's a great lesson for other non-rationalists in how to do non-rationalism correctly. Just as rationalists can acknowledge the existence and heritage of a mystical approach, mystics can acknowledge the existence and heritage of a rationalist approach. It's so rare to see such a thing that Rabbi Taylor's work is a breath of fresh air!
Meanwhile, tours of the new Biblical Museum of Natural History are available until the lockdown starts. During the lockdown, we will be offering live online tours, including a full-day Yom Iyun. For more details, see www.BiblicalNaturalHistory.org