Discover more from Rationalist Judaism
Exploring the legacy of the rationalist Rishonim (medieval sages), and various other notes, by Rabbi Dr. Natan Slifkin, director of The Biblical Museum of Natural History in Beit Shemesh. The views are those of the author, not the institution.
Over 4,000 subscribers
From Bais Yaakov to MD, part II
(Please note that this was written before the new Netflix series "My Unorthodox Life" came out)

From Bais Yaakov to MD: 
A Post-Charedi Bais Yaakov Graduate Speaks Out 
Guest post by Dr. Efrat Bruck
Part Two (read part one

here

)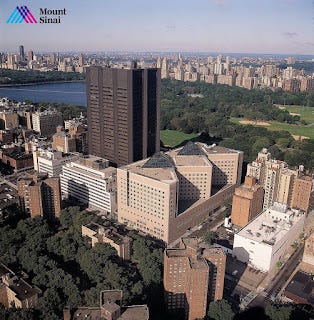 2. Stop pretending that your women are fine.
They are not. They are not fine. They are resentful, angry, and simmering beneath that amazingly cool exterior they pull off so gracefully. I would not be surprised if there was formally organized push-back from charedi women sometime in the near future. 
As a mother, wife, and physician, I assure you that I'm well-aware of the challenges modern life has brought upon women - all women, across all cultures and societies. I can appreciate the instinctive reaction the charedi world has had in pulling inwards and trying to "protect" the family unit by shunning "feminism" (despite the fact that the existence of Lakewood and Kollel owe thanks to feminism). But for goodness' sake, you need to acknowledge your women and start having conversations about the issues. 
Your women handle an enormous burden. They are respected in their fields and in the boardroom, yet come home to a society that won't let them speak in front of men, won't print their pictures, and certainly won't take their Torah scholarship seriously. Your hypocrisy is not lost on them; it is okay to get out there into the world and pursue a career to support the husband in kollel because YOU decided it's fine, but not okay to do it for your own satisfaction or goals, because that's "feminist". So long as your endeavors benefit the goals outlined by your leaders, it's ok. But don't ever lose sight of the fact, that after all, "kol kevudah bas melech…:", in other words, you are a woman under our jurisdiction. For those of you who think I am exaggerating, read this about the asifah held in 2015 in Israel. (Jew in the City will help you decode what the rabbonim actually meant – no sarcasm here) 
I will not pretend like I have all the answers or that I am fully satisfied with the treatment of women regarding Torah scholarship and leadership in the society I'm currently part of. But where I am, the questions are asked, the conversations are happening, and the men don't crack jokes publicly about these very serious and very raw concerns. Your women deserve to be respected for their Torah scholarship, their pictures deserve to be printed, and they belong in positions of (gasp!) leadership, alongside men. 
I find it so stunningly ironic that so much of our whiny high school and seminary questions of "why can't women do this and why can't women do that" were answered with: "women are more emotional…it's a good thing… they daven better", when every few months the media explodes with yet another man in a position of leadership who was led astray by his "emotions" and got involved in some form of impropriety. To be clear, I'm not opposed to men being in positions of leadership. But spare me your platitudes about men being more level-headed.
Also, if you are worried that by taking your women more seriously, they will abandon their families and adopt cats instead, rest assured, women don't – women almost never – abandon their families. The vast majority of women want to establish families and we are biologically and evolutionarily wired to put our children first, always. And the women who do not fall on this spectrum should not be forced into it anyway. This leads me to #3:
3. You need to start teaching your women Gemara
Or at least make it acceptable for those who want to without accusing them of doing it "for their own ego". Before you start throwing tomatoes, hear me out.
Why would a charedi woman want to learn Gemara? Some people jump immediately to the rebelliousness. It's because we want to be like the men! We are unhappy with our tafkid. "If a woman really knew the greatness and importance of her tafkid, she wouldn't feel the faintest desire to learn Gemara," I was repeatedly told. It's because we are tainted by contemporary feminist ideologies that have seeped into our homes and minds. It tricked down from the women who want to wear tefillin. It's a side effect of the Bais Yaakov system. We needed to start educating women because it was a hora'as sha'ah, but now they are all confused and think it's their right to know everything. 
I went to a right-wing Bais Yaakov High school that was considered to have a strong Judaics curriculum. I then spent a year in the affiliated Seminary and following that, began teaching Judaic subjects at a high school. Three of my first summers teaching were spent at Neve's most advance learning program for women. I was also fluent in Hebrew (thanks to my parents) and easily able to read and understand primary sources. Thus, I had basically maximized, to some extent, the learning available to women my age within the charedi framework. 
Oddly enough, all it took was 1-2 year of college to realize that the majority of my prior Judaic studies education fell into one of three categories: memorization of facts, developing textual skills, and learning to think the way the teacher thinks. (And then I completely understood why the charedi world is generally wary or discouraging of college and higher education.)  
This is not to negate or undermine the knowledge I acquired; I am thankful to have been fortunate enough to have robust Jewish education. But the critical thinking skills were just not there.  I was missing so many links. I could tell you what the halacha in a particular case was, but if you asked me why I would go blank. "Because it says so in the Shulchan Aruch?" Despite knowing the halacha and the "correct" hashkafah, I was actually ashamed of how little I knew about the process of its development. 
The gap between my ability to think critically in secular subjects versus Jewish subjects grew larger and larger and it dawned on me that probably what I was missing was contained in the Talmud. There were also many Judaic concepts that started to seem elementary and superficial, but then again, I knew that I couldn't draw any significant conclusions when I was missing such a central portion of Jewish learning. 
It also didn't help that when I started working at a research lab, no one questioned my "sincerity", or if I was there for me "ego, or if I was a "feminist" – all things that were thrown at me when I tried to engage people in explaining why women aren't taught Gemara. The contrast of being in an environment that was driven by meritocracy versus one where your every move was questioned, simply because you were a woman, was highly frustrating. Today I understand quite well why the charedi world doesn't teach women Gemara; and I think they are very wrong. I think many women in my place would have just called it quits and given up on the Jewish part. It's a shame. 
When you purposefully omit Talmud from women's education, you are sending a very clear message and we hear it: your scholarship is only important insofar as it serves a very specific and narrow purpose outlined by the (male) leadership. Don't be too ambitious when it comes to Torah, religion, or anything related. It will not bode well for their Judaism when these same women are taken seriously elsewhere. In the same way that Sarah Shenirer saw the need to formalize women's education, charedi leaders today should see the need in incorporating Gemara into women's chinuch.  
4. Your obsession with "tznius" is a big, big problem. The lady doth protest too much, methinks.  
We drill into women the importance of tznius - of wearing the right thing, of not wearing the wrong thing (with an attention to detail, that ironically, is quite untznius, definitely when spoken by a man). Why? Because it's the pnimius that counts. Right? When you're less focused on the outside, your inside character traits can shine. But is that the case? 
I spent four years ghostwriting divrei Torah for a local shul. I was very proud at the time. Here I was writing divrei Torah that were being read by some 100 men around the neighborhood, my name not once appearing on the papers. In fact, my brother who initially pitched my work to the Rav of the shul said it was my father writing the divrei Torah, because who would take a 21-year old "girl" seriously? 
I never had very strong feelings on the matter until I became a mother. Something about being parent makes you see things in a different light. Never, ever, would I stand by and let my daughters hide behind their work for no reason other than the fact that they are female. It is morally wrong on so many levels.  And say we even go along with the concept of "tznius", isn't the point to focus on women's internal qualities, among those, their Torah scholarship? Or is that just a convenient excuse to erase women? My point in mentioning this story is that I had internalized the true message of charedi tznius, which is, just disappear totally, on the inside and outside, and be proud of it. 
If you are reading this and scratching you head, I urge you to read "Oz V'Hadar Levushah" which tells women not to play musical instruments in front of men, not draw in front of men, and not to discuss divrei Torah with men at the Shabbos table.  Charedi tznius is just as much about erasing women's internal qualities as it is about erasing their physical presence.

An example of stunning hypocrisy that unveiled the true colors behind the charedi idea of tznius (i.e. control of women) was demonstrated by the Hatzolah/Ezras Nashim fiasco. Judge Ruchie Frier approached Hatzolah and requested that a division of female EMTs be set up to be deployed for emergencies relating to childbirth and other sensitive medical emergencies in the female population. Hatzolah did not agree and reiterated their long-held policy of not allowing women to join Hatzolah. Their reason? It would be inappropriate for men and women to fraternize in high-adrenaline settings. Riding in an ambulance together, delivering acute care, sharing intense experiences together – all these may lead to inappropriate work-place-initiated relationships. Ruchie Frier then went on to start Ezras Nashim, a separate EMT organization, and when Ezras Nashim applied to get a license for an ambulance, Hatzolah actively opposed them. 
Anyway, I think we can all agree that it isn't universally accepted halachah that men and women cannot work together. Also, there are plenty of ways to mitigate the mingling of men and women in this particular setting, especially since the women coming on board would be serving a very specific subset of the population. Yet, Hatzolah and its Rabbis stood their ground; we must respect their sensitivities and approach, even if it isn't the universal letter of the law.
How ironic, then, that in defense of Hatzolah rejecting Ruchie Frier and then opposing their ability to get a license, suddenly the letter of the law became very important. You can see Rabbi Kaufman explaining here that when it comes to emergencies, the gender of the medical professional does not matter. He also mentions that none of the rabbis who banded together to oppose Ezras Nashim actually spoke to anyone from Ezras Nashim (Rabbi Dr. Slifkin, does this sound familiar?) because "I believe the rabbis…are well-versed in the situation… and they have a very detailed knowledge of what's going on…" How profound. They know what's going on so they do not need to speak to anyone at Ezras Nashim before testifying at a hearing. The questioner then goes on to ask Rabbi Kaufman why he is only considering Jewish law and not the requests of women, given the cultural context, and how can a group of men make a decision in such a sensitive area for their entire female population?
I want to digress for a moment. Rabbi Kaufman, and the other 49 Rabbis you are speaking for, I'm looking at you. Suppose you needed to get medical care from a urologist. You show up at the clinic and find that the entire staff is female. You kindly request a male provider and you're told there are none in this town. The female powers that be have decided that it's ok to have all-female providers. Oh, and by the way, the provider that will see you is Chanie from down the block. But don't be so sensitive. It's medical treatment after all.
Ezras Nashim was born when women in the community were tired of having Chaim and Yanky from down the block emergenc deliver their babies. Hatzolah is so successful, partly due to the geographic advantage of having volunteers at every corner; the people most likely to respond to your call are those who live nearby. How can it be that rabbis that put such a high emphasis on tznius, on the spirit of the law, is suddenly so tone-deaf to women at their most vulnerable time? How can it suddenly be about halacha, when they so firmly defend their right to exclude women from Hatzolah, which is absolutely not universally accepted halacha? (Besides, even if they didn't want to include women in Hatzolah, what business do they have launching a crusade against Ezras Nashim doing their thing and applying for an ambulance??)
And speaking about halacha, a woman giving birth is a choleh she'yaish bo sakanah, and one can violate Shabbos for her. No, it is not absolutely medically necessary for a women to have someone accompany her to the hospital in a car on Shabbos, yet the halacha, recognizing the woman's vulnerability, allows for it. How can these rabbis oppose setting up a female response team that would make women feel safe and without loss of dignity in their most vulnerable moment? These are the same women that have zero to minimal contact with men till they are married and the same women that adhere to the strict tznius guidelines drawn up by men. Yet these same men don't think the women should have a problem with local men delivering their babies. Looks like tznius has nothing to do with how women think or feel about anything; it's all about the men. I suspect that the reason there was such a colossal resistance from Hatzolah and their Rabbis to something seemingly so innocuous was because the initiative was fully-driven by women.
Getting back to the questioner's inquiry, about how can a group of men decide for a group of women… Rabbi Kaufman responds by saying that Jewish life revolves around Jewish Law, as interpreted by the rabbis. What a great way to end the discussion. As a follow-up question, he is asked why Hatzolah doesn't allow women to join. First he cracks a joke (reminiscent of Rabbi Brudny in the Agudah convention speech) and then he completely evades answering. With this lack of transparency, it's hard to imagine the deep, meaningful answer he would give if he had that "hour and a half". I think Rabbi Kaufman's speech broke the chillul Hashem meter. If I had still been charedi at the time, this incident alone would have been enough to blast me out like a cannon ball.
By the way, do you know what happens at the Mount Sinai Hospital in NYC when a chashuva rebbe is on the floor? It's two am and the entire hospital is being turned upside down to find a male nurse because the rebbe needs his blood drawn. It's pas nisht for a female to do it, despite the fact that he in only semi-conscious. What do you think would happen if chas v'shalom a female nurse came in to change a urinary catheter? Think your bnos-melech, tznius-is-your-crown-princesses, kol-kevudah-bas-melech, special-diamonds-and pearls-hidden-away deserve the same respect and dignity? 
To be continued. If you'd like to subscribe to this blog via email, use the form on the right of the page, or send me an email and I will add you. 
About the Author: Efrat Bruck, MD, graduated from the Icahn School of Medicine at Mount Sinai in New York City and is now an anesthesiology resident at the Mount Sinai Hospital. Before medical school, she taught Judaic studies, Hebrew, and Biology to 1000 now-alumni of Be'er Hagolah Institutes, in Brooklyn, NY. Dr. Bruck has worked as a content specialist for Khan Academy and created over 30 MCAT preparation videos on topics in molecular biology, DNA, and genetics that have also recently been translated into foreign languages.  Her videos have been published on the AAMC (American Association of Medical Colleges) website, Khan Academy, and YouTube, accruing millions of views on the latter. Dr. Bruck has published research in Nature, the Journal of the American Society of Nephrology, and Obstetrics and Gynecology.
Dr. Bruck founded and leads the JOWMA PreMed Society that aims to advance Jewish women, from all backgrounds, in medicine. Dr. Bruck is a fierce advocate for premed students from insular and underrepresented backgrounds and strives to provide them with the resources and tools necessary to compete. (www.jowma.org/pre-med). She was among two out of 200 graduating MDs, PhDs, and MD/PhDs at Sinai's recent commencement to be awarded the Patricia Levinson Award for the Advancement and Inclusion of Women in Medicine. Dr. Bruck, along with her colleagues at JOWMA, is also currently in the process of constructing a cultural competency curriculum that will help healthcare professionals in New York City hospitals provide culturally sensitive medical care to Jewish populations across the entire spectrum of Orthodoxy.   
Dr. Bruck's experiences in education, acceptance to nearly 10 US MD programs, and service on the admissions committee of the Icahn School of Medicine at Mount Sinai have led her to have a highly successful track record helping premeds navigate the medical school application process. She is the founder and CEO of MDInspire, a medical school admissions consultancy that provides professional consulting for fees that are reasonable and a fraction of the standard costs. Dr. Bruck specializes in helping people weave their stories seamlessly through their application, building stellar personal statements and activities sections, interview preparation, and coaching students on how to study smarter, not harder. For more information, please visit: www.MDInspire.com.

The views expressed in this article are those of the author alone and do not reflect the opinions or positions of JOWMA.