Discover more from Rationalist Judaism
Exploring the legacy of the rationalist Rishonim (medieval sages), and various other notes, by Rabbi Dr. Natan Slifkin, director of The Biblical Museum of Natural History in Beit Shemesh. The views are those of the author, not the institution.
Over 4,000 subscribers
From Bais Yaakov to MD, part III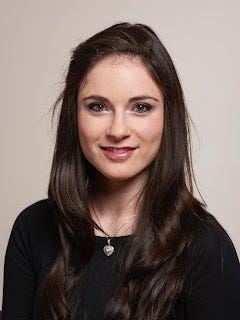 From Bais Yaakov to MD: 
A Post-Charedi Bais Yaakov Graduate Speaks Out 
Guest post by Dr. Efrat Bruck
Part Three (read part one

here

and part two here)
5. Can you please stop ousting people like Rabbi Dr. Natan Slifkin?
When I was 15 years old, I started reading the books of Rabbi Avigdor Miller. I found them pretty interesting, as he would speak about topics my teachers refused to even acknowledge. The word "evolution" was not mentioned once in my four years of high school, except the story of R' Yakov Kaminetzky sitting on an airplane next to a gentile and telling him that the reason your children don't respect you is because you believe that you're descended from apes so you are one step closer to apes than your descendants. We, Jews, on the other hand, believe in matan Torah and so the older generation deserves our respect because they are closer to that. 
Of course, this story is a complete fabrication, as was verified directly to me by a man married to Rav Yakov Kaminetzky's granddaughter. He was appalled that people are even able to believe such a story; he knew R' Yakov very well and said that Rav Yakov would never speak like that to someone. Anyway, Rav Miller's book were enough for me until at some point, it dawned on me, that it was his life's mission to make sure no frum Jew believed in evolution. We had just learned in Seminary Rav Dessler's piece of "negios", biases, and suddenly it struck me, "Can rabbonim have biases?" 
At some point, I came across Rabbi Nosson Slifkin's books. This was already after I started taking some college science classes. But then I heard that they were banned. Now I was curious. Why were they banned? I started reading all about it. I wasn't sure what to do. All the big rabbonim said he was an apikorus. Then again, we also learned about all the great people who, at some point in their lives, were labeled an apikorus. I decided I wouldn't take a side. I would let the matter percolate.
Once my scientific knowledge solidified a bit (nothing too advanced or drastic, just some basic undergraduate classes), there was no longer a question in my mind about which side I would take. I was happy not to be thrown into some crisis forcing me to choose between the reality in front of me and my faith. While not every question had a perfectly neat answer, Rabbi Dr. Slifkin's approach gave me permission to continue living a life where my personal observance and career aspirations were neatly synchronized. I didn't have to think Chazal made ridiculous statements; I could allow them the grace of being limited by the scientific knowledge of their time. By extension, this gave me permission to think that Chazal were not overtly misogynistic; I could look at their statements within the cultural context surrounding them. But the ban. The rabbonim did not agree with all of this. Rabbi Slifkin's approach was banned precisely for those reasons that were saving my observance and belief. I found myself on the other side of the line without even noticing that I stepped over it.
So here is my question to those of you in the charedi leadership. Did you ever consider this point before? Have you ever stopped to think about how Slifkin's approach actually helped many people keep their religious observance? Have you ever considered the risk-benefit analysis? Because when you pushed Slifkin out, you pushed me out and countless others. Are you absolutely certain that Slifkin's approach is so treif that it's worth alienating all of these constituents?
By the way, a Jewish education that can be collapsed easily by some undergraduate science classes is one that needs a serious overhaul.
6. You need to weigh the risks and benefits of the I-factor.
I'm constantly being asked by colleagues, Jewish and non-Jewish, to explain the difference charedi Jews and other observant Jews. If time is short, I say one of the main characteristics that distinguish charedi Jews from other forms of observance is what I've dubbed the I-factor, which stands for Insularity. Much of charedi ideology revolves around the notion that the more isolated you are from society at large, and from Jews who are non-charedi, the better. Of course, there's an entire spectrum of involvement with the world versus total isolation across charedi society. But it remains a central ideal – something to strive for.  The most revered rabbonim are the ones cloistered away. The ideal lifestyle to strive for is one where the husband is in Kollel and not exposed to anything secular. Business people and professionals are, of course, accepted, but with an undertone that having to work is b'dieved (less so in the US). 
There's a heavy price paid for this insularity, and I urge you to reconsider if it should so revered. Firstly, there's no way you can be a "light unto the nations" if you have nothing to do with the nations. Furthermore, when people do venture out into the world, sometimes tremendous damage is done, because they see that many of the things they are taught are not true (see #1 for example). I know – this is the reason you try to keep them in, so that they don't get "corrupted". But you have to wonder about a system that tries to keep you in so tightly because it's so threatened by outside forces. 
I have three friends who applied to medical school around the same time as I did, all from charedi communities, and all religious at the time. Today, I am the only one among the four of us who is observant; I'm fairly certain none of them keep Shabbos. They are each brilliant, talented, and highly driven to help people. I'm friends with all of them and I don't want anyone reading this to think there is any judgment on my part; that isn't the point here. But for a community that likes to prevent shedding of its members, this can give you some clues. Isn't it a shame to have lost all these doctors, soon-to-be leaders in their respective niches?  Among my non-charedi religious friends who went to medical school, every single one left medical school at the exact level of observance with which they entered. Something to think about.
To be continued. If you'd like to subscribe to this blog via email, use the form on the right of the page, or send me an email and I will add you. 
About the Author: Efrat Bruck, MD, graduated from the Icahn School of Medicine at Mount Sinai in New York City and is now an anesthesiology resident at the Mount Sinai Hospital. Before medical school, she taught Judaic studies, Hebrew, and Biology to 1000 now-alumni of Be'er Hagolah Institutes, in Brooklyn, NY. Dr. Bruck has worked as a content specialist for Khan Academy and created over 30 MCAT preparation videos on topics in molecular biology, DNA, and genetics that have also recently been translated into foreign languages.  Her videos have been published on the AAMC (American Association of Medical Colleges) website, Khan Academy, and YouTube, accruing millions of views on the latter. Dr. Bruck has published research in Nature, the Journal of the American Society of Nephrology, and Obstetrics and Gynecology.
Dr. Bruck founded and leads the JOWMA PreMed Society that aims to advance Jewish women, from all backgrounds, in medicine. Dr. Bruck is a fierce advocate for premed students from insular and underrepresented backgrounds and strives to provide them with the resources and tools necessary to compete. (www.jowma.org/pre-med). She was among two out of 200 graduating MDs, PhDs, and MD/PhDs at Sinai's recent commencement to be awarded the Patricia Levinson Award for the Advancement and Inclusion of Women in Medicine. Dr. Bruck, along with her colleagues at JOWMA, is also currently in the process of constructing a cultural competency curriculum that will help healthcare professionals in New York City hospitals provide culturally sensitive medical care to Jewish populations across the entire spectrum of Orthodoxy.   
Dr. Bruck's experiences in education, acceptance to nearly 10 US MD programs, and service on the admissions committee of the Icahn School of Medicine at Mount Sinai have led her to have a highly successful track record helping premeds navigate the medical school application process. She is the founder and CEO of MDInspire, a medical school admissions consultancy that provides professional consulting for fees that are reasonable and a fraction of the standard costs. Dr. Bruck specializes in helping people weave their stories seamlessly through their application, building stellar personal statements and activities sections, interview preparation, and coaching students on how to study smarter, not harder. For more information, please visit: www.MDInspire.com.

The views expressed in this article are those of the author alone and do not reflect the opinions or positions of JOWMA.