Discover more from Rationalist Judaism
Exploring the legacy of the rationalist Rishonim (medieval sages), and various other notes, by Rabbi Dr. Natan Slifkin, director of The Biblical Museum of Natural History in Beit Shemesh. The views are those of the author, not the institution.
Over 4,000 subscribers
Fluffy Spirituality vs. Real Issues
There is disturbing news today from the Jerusalem Magistrate's Court. It's a perfect example of the crucial practical difference between (re)interpreting Tisha B'Av to be about fluffy inspiration regarding vague "connection with Hashem," versus actually listening to what the Nevi'im actually said about the Fall of Jerusalem.
As pointed out, when Yirmiyah and Yeshayah (and the authors of the Kinnos) bemoaned the Fall of Jerusalem, they spoke about the disgrace and death and persecution and exile. It wasn't the loss of a proper connection with Hashem - the prophets explicitly stated that that was already lost a long time ago. And when they spoke about the sins that brought this on, the major themes that constantly recur are corruption and not helping those who need help, even (and especially) among those that are revered as important and spiritual people:
"Alas, she has become a harlot, the faithful city that was filled with justice,
Where righteousness dwelt—but now murderers...
"Your rulers are rogues and cronies of thieves,
Every one avid for presents and greedy for gifts;
They do not judge the case of the orphan,
And the widow's cause never reaches them." (Isaiah 1:21,23)

"They are all greedy for gain; priest and prophet alike, they all act falsely." (Jer. 8:10)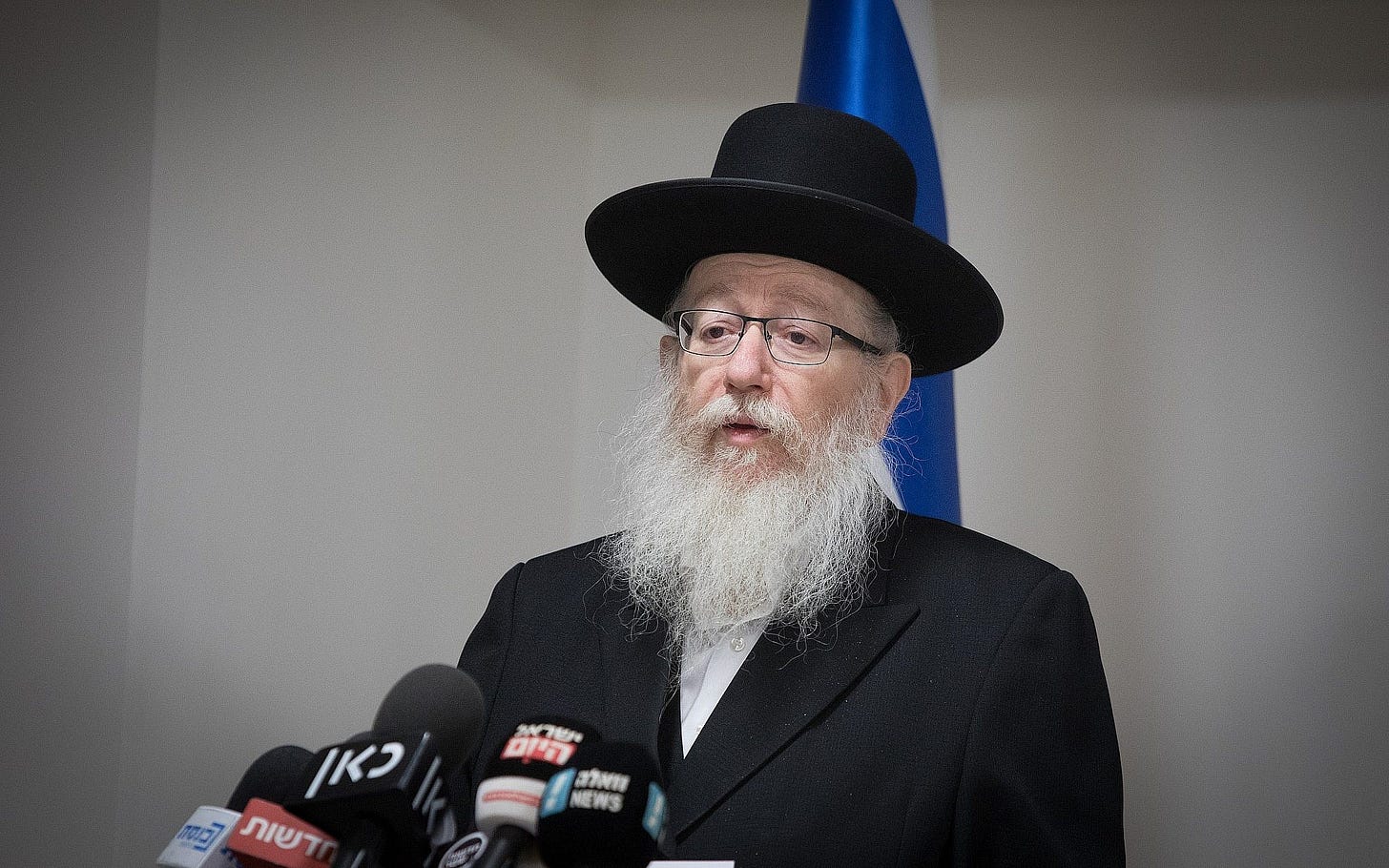 Well, public exhibit number one of these sins is MK Yaakov Litzman. When Malka Leifer was due to be extradited to Australia, to stand trial for seventy-four counts of sexual abuse of her students, Litzman took advantage of his power to pressure people in the Health Ministry to falsely declare Leifer unfit for extradition. Until he was eventually caught out, he was successful for years in committing this miscarriage of justice and causing tremendous pain to the victims. Inexplicably, instead of being punished for this terrible corruption, Litzman was given a plea deal by which he admitted guilt, paid a symbolic fine, resigned from the Knesset, and only received a suspended jail sentence. Naturally, he remains a respected figure in the charedi community and there is no condemnation or even acknowledgement of his actions.

If people want to really absorb the lessons of Tisha B'Av, then instead of running fluffy inspirational presentations, they should be rallying to protest actual travesties of justice such as this one. And what kind of lesson does it send about corruption, if all that actually happens as a result is that you have to resign from the Knesset?

Of course, people will just condemn me again as a "hater of God" for saying terrible things about the Torah world. Which is a pity, because as we just heard in the haftorah before Tisha B'Av, God Himself makes it clear that uprooting such evil is much more important to Him than knowledge of Torah:

"Thus said the LORD:
Let not the wise man glory in his wisdom;
Let not the strong man glory in his strength;
Let not the rich man glory in his riches. 
"But only in this should one glory:
In his earnest devotion to Me.
For I the LORD act with kindness,
Justice, and equity in the world;
For in these I delight
—declares the LORD."