Finally!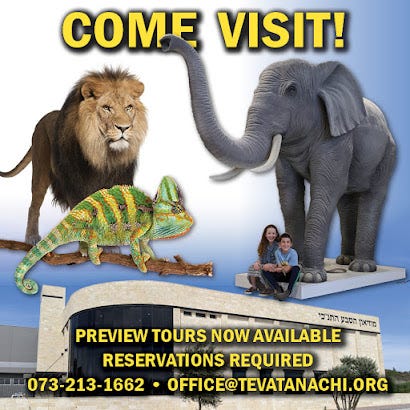 After years of planning, construction and development, the new home of the Biblical Museum of Natural History was finally able to start receiving visitors this week!
Due to coronavirus and related factors, this is a limited opening; the full official opening is still a while away. For now, group size is limited to twenty people and tours must be booked in advance. Masks must be worn at all times. 
And if you're outside of Israel, don't forget that you can also still book an exclusive live online tour, available for Friends and Patrons of the Museum (see this page to learn more about becoming a Friend or Patron). We can also provide a truly unique arrangement in which the family in Israel experience a physical tour, while the family abroad simultaneously joins the tour via a live streaming connection! 
Call 073-213-1662 or email office@BiblicalNaturalHistory.org to book your tour!