Discover more from Rationalist Judaism
Exploring the legacy of the rationalist Rishonim (medieval sages), and various other notes, by Rabbi Dr. Natan Slifkin, director of The Biblical Museum of Natural History in Beit Shemesh. The views are those of the author, not the institution.
Over 4,000 subscribers
Feed a Lone Soldier - Like He's Never Been Fed Before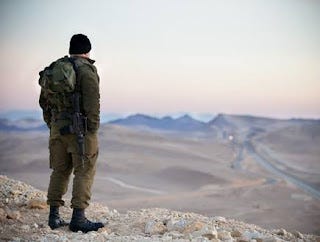 Would you like to do something special for two lone soldiers and a lone bat sherut? Here are two letters that we received from some special young people who would love to attend our forthcoming Feast of Legends from the Sea: 

"My name is Zach and I am currently a lone soldier serving in a unit called Maglan (a special forces commando unit in the IDF). I first came to the Biblical Museum of Natural History on a trip to Israel and fell in love with the fact of seeing animals that are spoken about in the Torah. Really seeing Torah and nature hand in hand. And it had enough of an impact on me to come make Aliyah and join the army. I was looking at your website and found that you were having an event right after Sukkot and it looks amazing. I was wondering if my friend (another lone soldier) and I can come to your event. We would love to join."
"My name is Tali and I am in my second year as a volunteer in National Service/Sherut Leumi. In addition to being taught to be a proud Zionist, chessed is top priority for me. So I volunteered for Sherut Leumi to serve Israel and the Jewish people in the best way I can. One of the things that inspired me to come here was the Biblical Museum of Natural History founded by Rabbi Slifkin. I have been a big fan of his since I was a little girl. His sefer, Nature's Song, was what I studied for my Bat Mitzvah and I used many of my Judaic shop gift cards to buy all his books and continue to study them. I love animals and Torah and the way Rabbi Slifkin makes them coexist so perfectly is really a gift for all of us. I just would love to be a part of the museum dinner but unfortunately cant afford the price. As a Bat Sherut Bodedah, I get no financial assistance, and my parents have been more than generous, so I cannot ask them for more help. If there is any way that I could attend, that would be amazing."

Unfortunately, due to the highly specialized nature of the event, it is tremendously expensive to put on - the $360 price for the non-patron ticket is cost price! If you would like to sponsor seats for these young people, please write to office@biblicalnaturalhistory.org. Thank you!