Empty The Yeshivos!
When it's a matter of sending a small proportion of yeshivah students to share the burden and fulfill the mitzvah of defending your nation - the charedim say God forbid! Everyone has to be in yeshivah! National security depends on it!

When the nation is at war, and our boys in uniform are being killed, the charedim stay in yeshivah. Learning is the best way to help!

When society demands that charedi students learn secular studies or skills to prepare them for the workforce, charedim respond that they must not take any time away from Torah studies. Hashem will provide parnasah!

But when there is elections, and charedim want to rally support for votes in order to get more money - it's time to empty the yeshivos!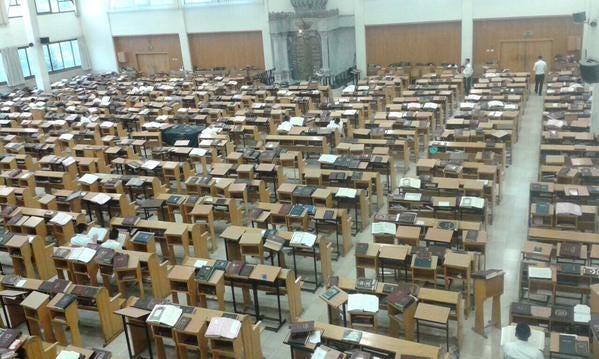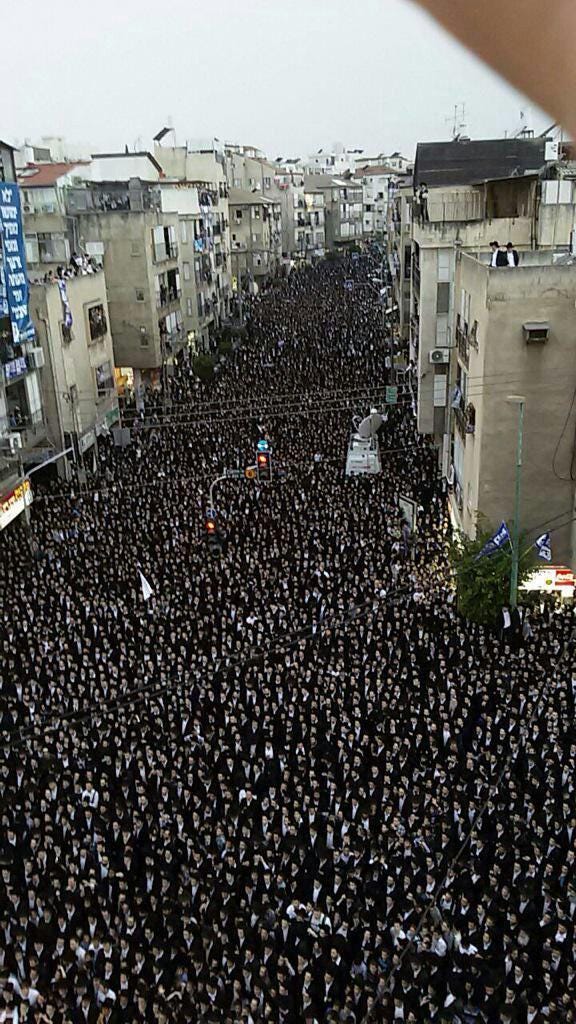 (Pictures from today's election rally, from Life In Israel)