Crazy Coincidence
This is wild!
In our exhibit of artistic model Noah's Arks, we have a section with arks by an artist who re-imagines the ark as different types of modern vehicles - an ocean liner, an airplane, a hot-air balloon, and so on. Two days ago I wrote to the artist with a suggestion of another vehicle that he should create: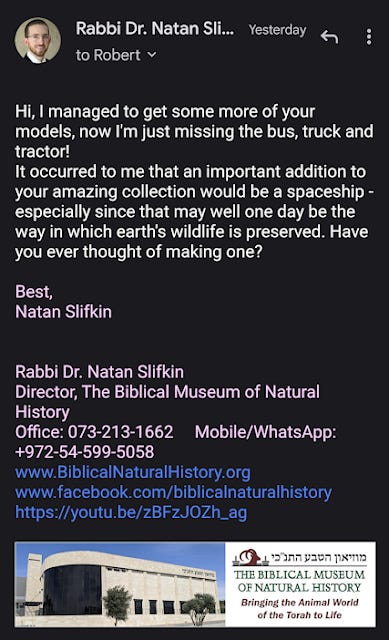 Then, yesterday, none other than Elon Musk posted the following: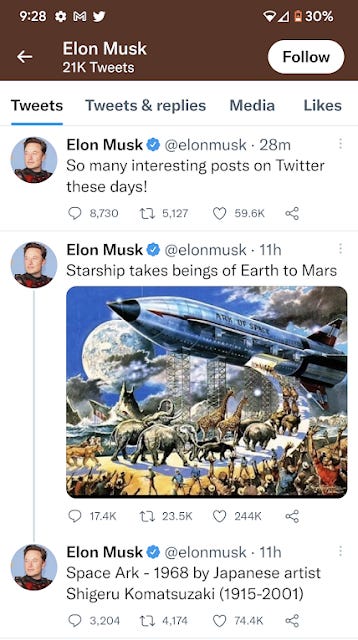 What a crazy coincidence!

Meanwhile, can anyone help with the following:
- Bringing a suitcase of model Noah's Arks from TEANECK
- Putting a nine-foot hammerhead shark in a lift from TEANECK
- Putting some seven-foot metal bars on a lift from anywhere in the US
- Bringing a suitcase of aquatic equipment from LONDON
If so, please email me. Will pay any fees involved!