Discover more from Rationalist Judaism
Exploring the legacy of the rationalist Rishonim (medieval sages), and various other notes, by Rabbi Dr. Natan Slifkin, director of The Biblical Museum of Natural History in Beit Shemesh. The views are those of the author, not the institution.
Over 4,000 subscribers
Chicken Wars: Return of the Zealots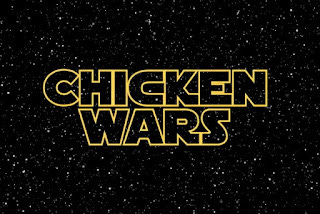 The Chicken Wars started back in 2017, when there was warning of "The Bantam Menace." A group of zealots argued that no chickens sold today are kosher, since they have been hybridized with unknown types that lack a mesorah. They formed a Braekel Alliance, claiming that the Braekel - an unusual and expensive heritage breed - is the only kosher type. Naturally, the entire kosher poultry empire decided to strike back, insisting that not only are regular chickens kosher, but also that Braekels are not kosher. The Braekel Alliance was crushed.
But the zealots were not finished. Within the last few weeks, it's all started up again. This time there is no attempt (that I know of) to push for the Braekel, but there is a concerted effort to ban all chicken. There are pashkevilim and flyers and booklets and letters being circulated, all insisting that today's chickens are not kosher. The zealots have amassed support from a growing list of rabbonim, headed by Rav Moshe Shaul Klein, who runs Rav Wosner's Beis Din and is a major Posek Halacha in Israel. 
It's easy to ridicule this, but it is no laughing matter. I've met people who haven't eaten chickens or eggs or anything made with egg derivatives (such as mayonnaise) in years. Many people are very easy to frighten about kashrut risks, and it's always easier to be strict than to do something that risks being perceived as lenient.
The problem is that virtually nobody really understands this topic. The zealots are indeed correct that all commercially available chickens have been hybridized with unknown types. To understand why this doesn't have any ramifications for kashrut requires a thorough understanding of three things: scientific taxonomy, chicken history, and halachic taxonomy. And almost nobody has studied these three things and how they interact with each other.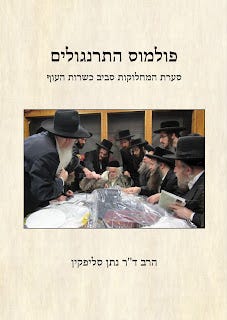 Consequently, I am very keen to get my booklet Chicken Wars: The Raging Controversies over Kosher Chickens into circulation, in both its English and Hebrew versions. They are now available as a free digital download on the website of The Biblical Museum of Natural History, but we are also looking for someone to sponsor the printing and distribution of them. It's important to spread correct information about this before it gets any more out of hand. If you'd like to be involved in this project, please write to advancement@BiblicalNaturalHistory.org.
If you'd like to subscribe to this blog via email, use the form on the right of the page, or send me an email and I will add you.