Chicken Wars: The Monograph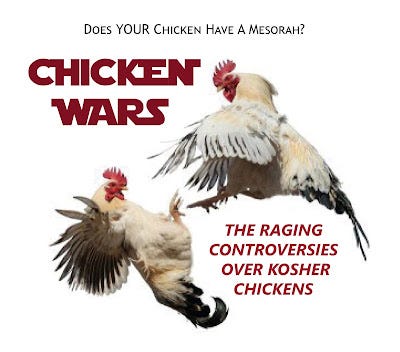 I am pleased to release my latest monograph, Chicken Wars: The Raging Controversies Over Kosher Chickens. It is a discussion of the great chicken controversies of both the 19th and 21st centuries, along with discussion of bird kashrut in general and turkeys.

Much research went into this publication. If you feel that your or others benefit from it, please make a donation to The Biblical Museum of Natural History, at this link. We need your support in order to continue in our work of teaching adults and children across the spectrum of society about the relationship between Torah and the natural world. Thank you!

You can download the monograph at this link (5mb PDF). Share and enjoy!