The Challenge of Blogging
Writing this blog has been valuable and rewarding in all kinds of ways. But I'm feeling quite strained these days over how many projects I am involved in -- my PhD, my encyclopedia, various publishing tasks, and other exciting projects, the details of which I hope to reveal soon. So I think that I'm going to have to slow down the pace of posting to this blog. If you want to be notified when new posts appear, you can subscribe by email using the form on the right, or set up an RSS feed.

Meanwhile, here are three pictures that I took over Pesach: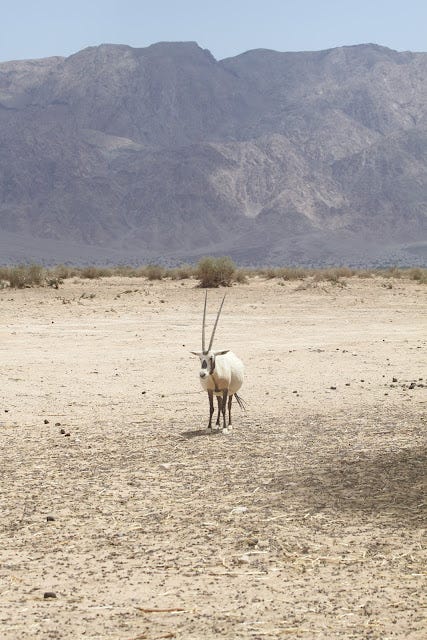 An Arabian oryx (probably the Biblical re'em) in the Arava wilderness.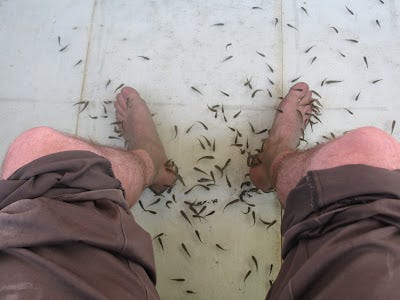 My feet, being cleaned by "doctor fish."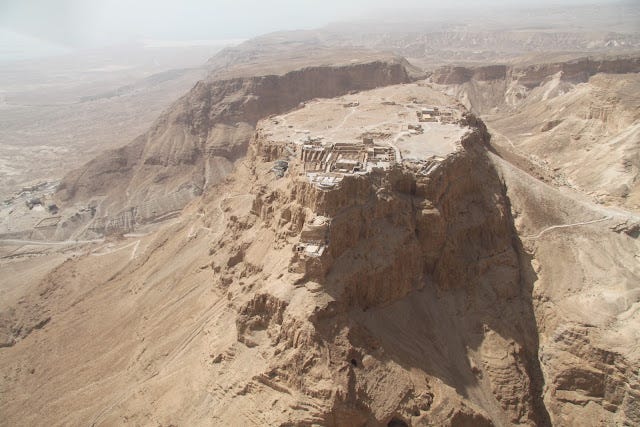 An aerial view of Masada, which I took from a helicopter provided by Warren Buffett and piloted by Brigadier-General Ilan Hershkowitz.