Discover more from Rationalist Judaism
Exploring the legacy of the rationalist Rishonim (medieval sages), and various other notes, by Rabbi Dr. Natan Slifkin, director of The Biblical Museum of Natural History in Beit Shemesh. The views are those of the author, not the institution.
Over 4,000 subscribers
Censoring Neanderthals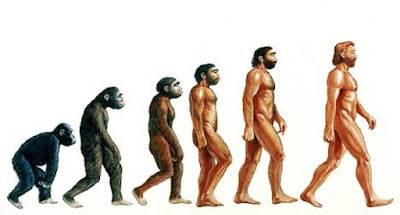 "Jerusalem museum censors evolution exhibit to avoid offending ultra-Orthodox." That was a news story the other day, after the natural history museum in Jerusalem (not the Biblical Museum of Natural History in Beit Shemesh) had placed a sheet over an exhibit about human evolution during visits by charedi groups. When the short-staffed institution didn't get around to removing the sheet before the regular public visited, one visitor became very upset, and the story reached the press.

The denunciations of the museum were swift to roll in. Museums mustn't cover up the truth! Science should not be censored! If the charedim don't want to know the facts, then they shouldn't come!

As someone who has spent twenty years trying to teach science to religious Jews - with successes and failures - as well as operating The Biblical Museum of Natural History for just over three years, I think that these criticisms are deeply, deeply mistaken.

The goal of the natural history museum is to teach as much science as possible to as many people as possible - perhaps especially to those who have the least understanding of science. Now, if you value science, then you value being honest about factual reality. And the factual reality is that if you have an exhibit on human evolution, then charedim won't come, and you won't be able to teach them any science at all. Is that really helpful?

Of course, you have to use good judgment, and weigh up the situation - censoring certain exhibits could have the effect of preventing some people from visiting. But this museum's procedures were eminently sensible. Cover up the evolution exhibits for charedi visitors, and reveal them for the other visitors.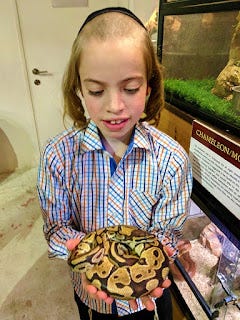 When we opened the Biblical Museum of Natural History, there were those who criticized us for not displaying dinosaurs. This criticism was likewise out of place. Aside from the fact that dinosaurs are not actually related to Biblical Natural History, it would have crippled our mission. We've managed to inspire and educate thousands and thousands of charedim about the natural world. These are people who never read science books, never watch documentaries, and often don't even go to the zoo (because it's open on Shabbos). If we displayed dinosaurs, then they wouldn't have come. Would that have made sense?!

Trust me, I understand that people don't like the notion of science being censored! But you've got to think about the situation rationally, evaluate the facts, and then the correct course of action becomes clear. It's scientific.

Stay tuned for the next two blog posts, which will be very significant!