Discover more from Rationalist Judaism
Exploring the legacy of the rationalist Rishonim (medieval sages), and various other notes, by Rabbi Dr. Natan Slifkin, director of The Biblical Museum of Natural History in Beit Shemesh. The views are those of the author, not the institution.
Over 4,000 subscribers
Botswana Safari
(Baruch Hashem, my daughter Chaviva appears fine and was released from hospital this evening. Thank you for all your good wishes and prayers.)

On Wednesday, my group traveled from Zimbabwe to Botswana. We started off with a riverboat safari on the Chobe river. This is always one of my favorite activities. There's so much to see - we saw fish eagles, vervet monkeys, mongooses, hawks, cormorants, crocodiles, impala, buffalo, hippo, and lots and lots of elephants. We found some elephants grazing in the shallows and sailed right up to them. It's possible to climb on the roof of the boat, and so I took a picture of my group from that position: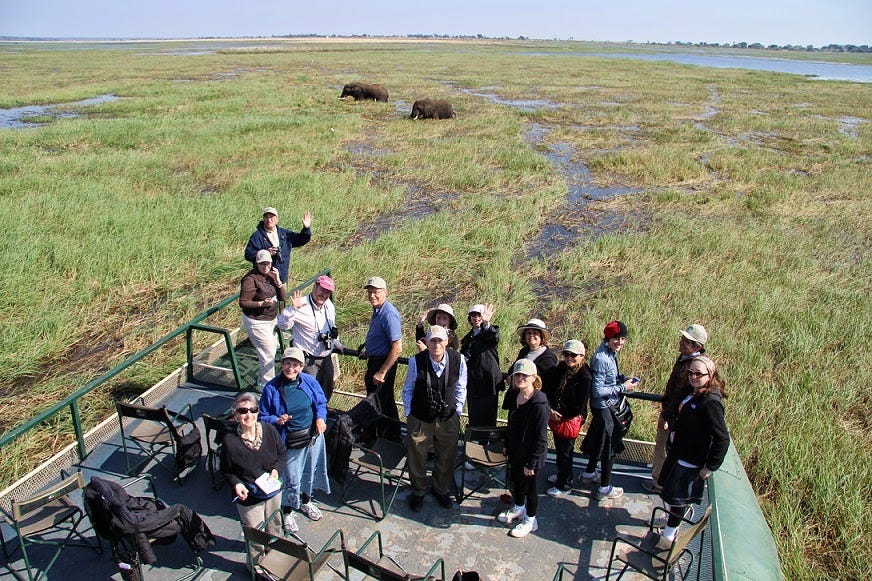 Then we found a family of hippos that hadn't yet gone into the water to escape the sun. We were able to sail within about 30 feet of them: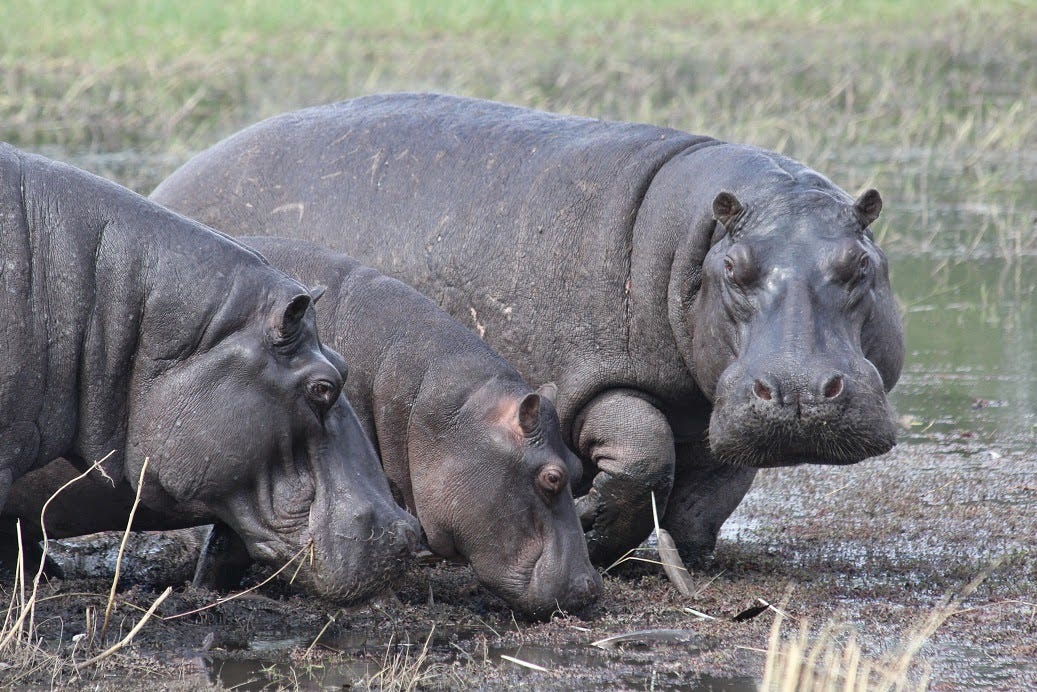 After the riverboat safari, we took a jeep through Chobe national park. Amongst all the animals and birds that we saw were some beautiful kudu. These are huge antelope from which the long twisted shofars, that you see in souvenir stores in Israel, are made. Here's a brief video clip:
I have to return this laptop tomorrow, so I don't know when I'll next be able to post. I still need to report on our trip to Victoria Falls and Spier. Tomorrow we head out to the Jewish Museum, Cape Point, Seal Island, and the famous penguin colony, and then on Monday we are off to Madikwe, a private game reserve. I'm nervous about how my group will react when they find out that we are flying there on a pair of eight-seater planes!