Discover more from Rationalist Judaism
Exploring the legacy of the rationalist Rishonim (medieval sages), and various other notes, by Rabbi Dr. Natan Slifkin, director of The Biblical Museum of Natural History in Beit Shemesh. The views are those of the author, not the institution.
Over 4,000 subscribers
Book Launch This Sunday!
This Thursday evening, hundreds of thousands of people will be celebrating the date on which the person who didn't write the Zohar didn't die.

This Sunday evening, considerably fewer people will be celebrating something else: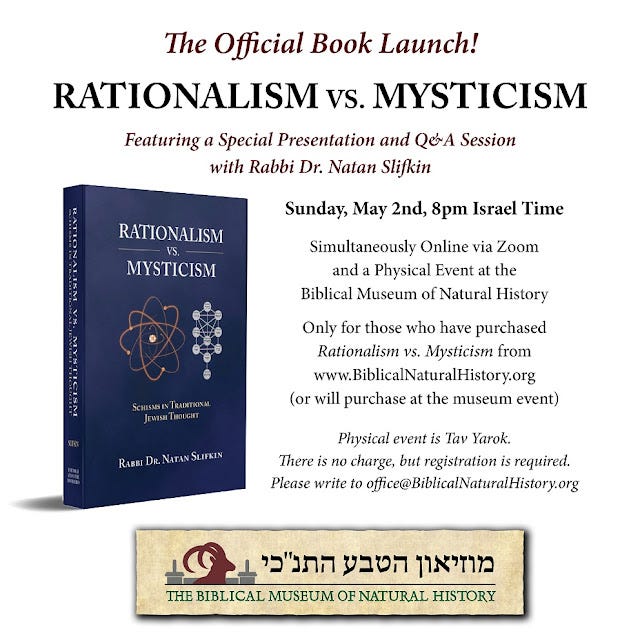 Looking forward to seeing you there!

(Everyone who ordered the book from the museum website should have received it by now, and will be emailed the link for the launch. If you didn't receive your copy, please write to office@BiblicalNaturalHistory.org. For those who did not yet order the book, you can do so at https://www.biblicalnaturalhistory.org/product/rationalism-vs-mysticism/, and you will receive a Zoom link for the Sunday event.)