Discover more from Rationalist Judaism
Exploring the legacy of the rationalist Rishonim (medieval sages), and various other notes, by Rabbi Dr. Natan Slifkin, director of The Biblical Museum of Natural History in Beit Shemesh. The views are those of the author, not the institution.
Over 4,000 subscribers
Bilaam's Miracle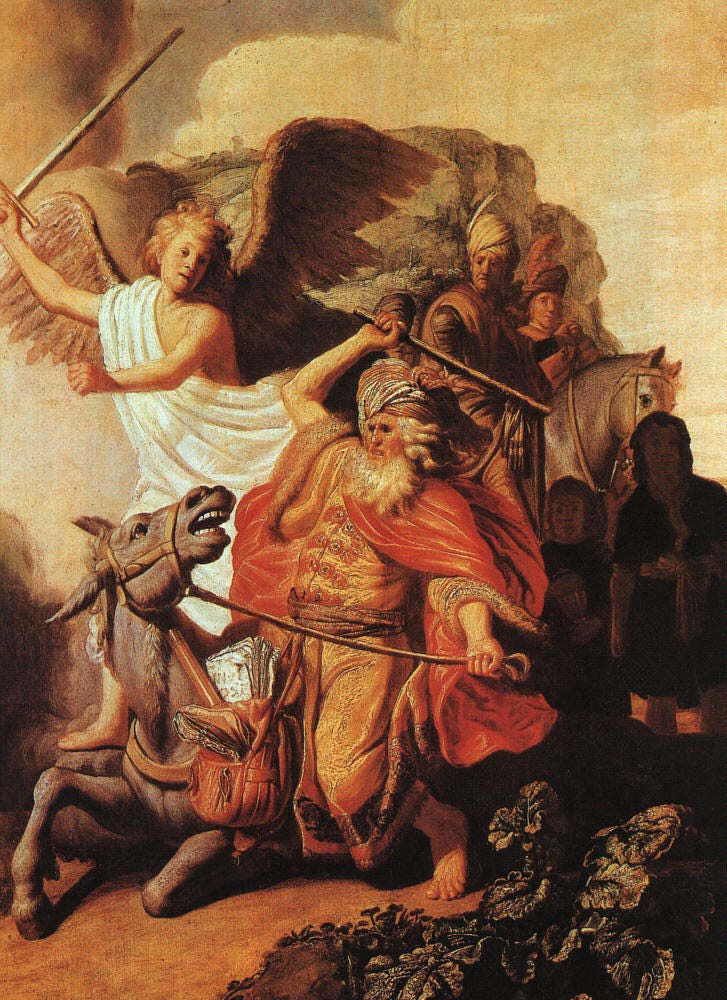 It's important, even at times of tragedy and challenge, to keep our spirits up. In that vein, here is a story that a neighbor of mine told me this morning, as a sequel to yesterday's post about my sons' misunderstandings of their teachers' Hebrew. Like me, he is a British oleh.
A few years ago, on erev Shabbat parashat Balak, I picked up my son from gan. I asked him if he had learned about the story of Bilaam. 
"Yes, Daddy!" he said excitedly. 
"And did a special miracle happen in a story with Bilaam?"
"Yes, Daddy!" he replied.
"Did something speak?" I asked.
"Yes, Daddy!" he replied, his eyes shining with wonder. "The newspaper! The newspaper spoke!"
(For those who don't get it - donkey is aton, newspaper is iton!)