Be Our Friend!
Great news for people in the NY/NJ area! We have decided to do a special event in Teaneck, a week from Sunday: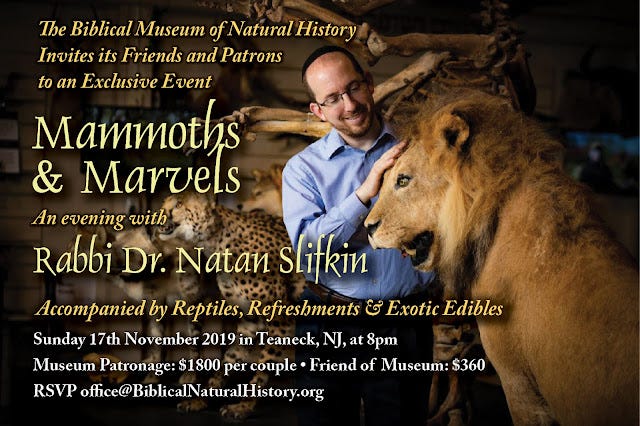 This is an event for those who join the Biblical Museum of Natural History as Friends or Patrons, and I will be presenting various fascinating topics relating to Biblical Natural History, as well as revealing some behind-the-scenes secrets of the museum! (And, yes, there will be some small but very special exotic edibles, though this is not a "food" event.) Please RSVP to office@BiblicalNaturalHistory.org. I look forward to seeing you!

(If there's interest, we might also repeat the event the next night, in the Five Towns.)

And even if you can't make it, perhaps you'd like to become a Friend or Patron of the Museum? It's a way to really make a difference. Sign up, and I'll give you a call!