Discover more from Rationalist Judaism
Exploring the legacy of the rationalist Rishonim (medieval sages), and various other notes, by Rabbi Dr. Natan Slifkin, director of The Biblical Museum of Natural History in Beit Shemesh. The views are those of the author, not the institution.
Over 4,000 subscribers
Bad Ideas and Better Ones
In the wake of the Walder tragedy, a certain suggestion has come up several times. Rav Aaaron Lopiansky, Jonathan Rosenblum and others, who fully acknowledge the problem of sexual predators in charedi society, have called for the establishment of rabbinic committees and Batei Din to deal with these problems. They stress that these Batei Din must be professionally operated, have access to experts (i.e. non-rabbis), and must be accepted by the charedi community and have real authority. I discussed this suggestion with someone who actually works in the field of dealing with abuse, and they pointed out that such ideas, while well-intentioned, are not very good, for all kinds of reasons.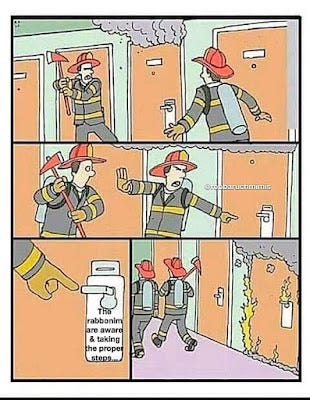 One reason is that they are trying to create the impossible. There is no such thing as setting up a body that will be accepted by everyone. The charedi world is immensely fragmented. Even the Moetzes Gedolei HaTorah can't issue authoritative directives - a Beit Din for abuse certainly couldn't, and probably couldn't even come into existence.

Another problem is that the two crucial requirements of such a Beis Din - that it be professional and authoritative - are inherently incompatible. Professionalism requires a number of components that are fundamentally unacceptable to large swathes of the charedi community. No major rabbinic figure will issue rulings that are transparent and accountable to others. And if there's ever a clash between professional opinion and rabbinic prestige, or between public danger and charedi public image, the latter will likely take precedence. Does anyone think that a figure as powerful as Rabbi Leib Tropper would have been adequately dealt with by a charedi Beis Din? Or Walder himself, had he not killed himself - even if an "acceptable" Beis Din would have found him to be dangerous, would they have issued a public warning, causing a tremendous PR disaster for the charedi world? Of course not.

The normative societal procedures for dealing with these dangers - social services and the police and even the press - have all kinds of problems and limitations, but they are nevertheless the ones that should be used. The charedi community does not need a new rabbinic body in place of professionals and state agencies, it should be encouraging people to go to professionals and state agencies.
But, given the unique nature of the charedi community, there is certainly a need for a special organization. It needs to be comprised of people with inside knowledge of that community, who have professional training, who will investigate accusations, who will work to help victims, who will bridge the gap between charedim and the police, and who will engage in efforts to improve the general approach to abuse in the charedi world.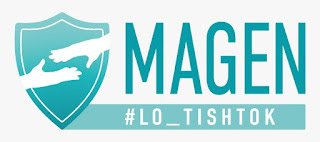 And such an organization actually already exists. It is called Magen, and it does incredible work. I've been in touch with them over several issues and I've always been blown away by their professionalism, courage and accomplishments.
For example, after Rav Yehoshua Eichenstein spread Rav Edelstein's statement about Walder being killed by the terrible people who spread lashon hara about him, Magen took several abuse victims to visit Rav Eichenstein. While he didn't explicitly retract and apologize (being a Gadol means never having to say you're sorry), he did issue an highly significant letter about the importance of sympathy to victims and the need for them to get help, and added that there is no problem of lashon hara.

So, rather than wish for an impossible Beis Din that will never come into existence, I urge everyone to do something concrete about the situation and support Magen's efforts. You can learn more about their work at http://magen-israel.org, and you can donate to them at this link.
(If you'd like to subscribe to this blog via email, use the form on the right of the page, or send me an email and I will add you.)