Discover more from Rationalist Judaism
Exploring the legacy of the rationalist Rishonim (medieval sages), and various other notes, by Rabbi Dr. Natan Slifkin, director of The Biblical Museum of Natural History in Beit Shemesh. The views are those of the author, not the institution.
Over 4,000 subscribers
...And Now I'm Still Confused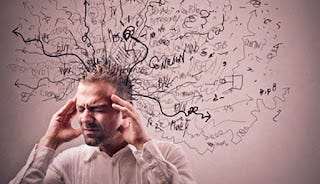 The last post, "Voting Strategically," garnered a lot of feedback. Some people rejected the premise of the post, and insisted that there is no serious threat to the country from charedim not receiving an education. But the numbers and facts show otherwise. The organic changes that are happening in charedi society are way too slow and too small to make enough of a difference.

Others agreed with the problem. However, they argued, reasonably convincingly, that voting Blue-And-White, or Yisrael Beytenu, won't help. Both of those parties will be equally happy to change what they've previously said and bring UTJ into the coalition. And even if they don't, they are unlikely to be able to change anything in charedi society,

Still others pointed out that although BW certainly aren't leftists on security, there is still quite a bit of difference between Likud and BW. Ganz still believes that the Gaza disengagement was a good move. And with absolutely zero experience in public office, he is not qualified to take on the extraordinarily challenging job of prime minister.

And so I still don't know who to vote for. But everyone should keep in mind this paragraph from Ben-David's article about the charedi community:

"If a population group this large continues to exercise considerable influence on the direction and amplitude of flows from the government faucet in a manner that only further enhances their exponential growth, while concurrently depriving their children of the vital tools necessary for integration into a competitive global economy and a modern society, Israel will cease to exist."