Discover more from Rationalist Judaism
Exploring the legacy of the rationalist Rishonim (medieval sages), and various other notes, by Rabbi Dr. Natan Slifkin, director of The Biblical Museum of Natural History in Beit Shemesh. The views are those of the author, not the institution.
Over 4,000 subscribers
An Extraordinary Election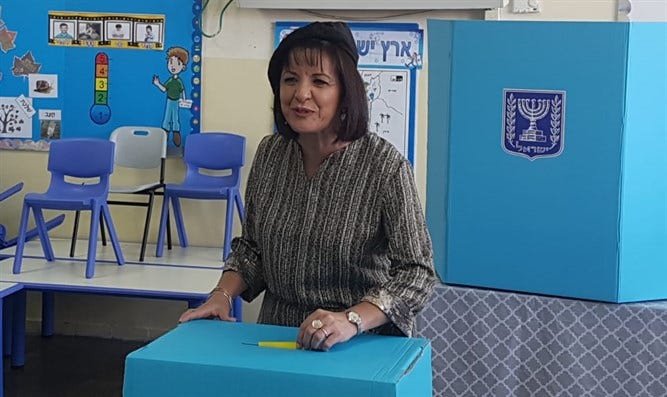 Yesterday were the municipal elections for Beit Shemesh. Incumbent Moshe Abubul, who has already served two terms, faced off against challenger Dr. Aliza Bloch. And the winner is... unknown!

That's right. With over 40,000 votes counted, it is so close that the winner will be unknown until tomorrow, when the remaining few hundred votes from soldiers, disabled people and prisoners are counted.

Regardless of who actually wins, it is clear that Aliza Bloch was amazingly successful. When her candidacy was first floated several months ago, many people, including myself, were deeply skeptical. We viewed it as naive waste of time and energy. After all, in the previous elections, the non-charedi candidate lost. And since then, the mayor has been stuffing as many charedi voters into the city as possible. So what chance could she possible have? Not to mention the fact that she is a woman! (No sexism on my part, just a recognition of how many people unfortunately feel.) A seasoned politician told me that he was worried that Aliza would not only lose, but lose with an embarrassingly low number of votes.

Boy, were we wrong. Aliza Bloch ran the most extraordinary campaign. She had boundless energy and presented an amazing vision. She was relentlessly positive and always took the high road.

The contrast with Abutbul's campaign was striking. While the Bloch campaign spoke about how we need to have a united city, and had people from across the spectrum on its list, the Abutbul campaign spoke about how Bloch (a frum woman who gives a weekly shiur) is anti-charedi and anti-Torah. While the Bloch campaign spoke about how we need to improve the infrastructure and services of Beit Shemesh for the good of everyone, the Abutbul campaign spoke about how it is essential to vote for a council that will provide Charedi needs. While Bloch said that no matter who you vote for, she will be there to serve you, Abutbul said that if you don't vote for him, don't come knocking at his door. While the Bloch campaign appealed to voters to make their decision according to what's best for the city, the Abutbul campaign told voters that regardless of what they personally think, they must do what the Gedolim say.

The fact that the race is still too close to call is highly significant. It means that a very, very lot of charedim voted for Aliza Bloch. This is despite the enormous social pressure against doing so - all the signs and announcements that the Gedolim and the local rabbonim say that you have to vote for Abutbul, in order to promote unspecified "Torah values," and all the threats against people who vote for Aliza. It looks like we are seeing a new movement in the charedi world, where people see through the sham of "Daas Toyrah," and return to a more traditional community model in which the rabbis do not direct politics. I suspect that this trend will increase, although in general I try not to predict the future, except in hindsight. It will be strengthened if Aliza does end up winning, and people will see how she is not out to destroy Torah and religious life, as various charedi rabbis and campaigners claimed.

So, big congratulations to Aliza Bloch, and apologies for ever doubting her!