Discover more from Rationalist Judaism
Exploring the legacy of the rationalist Rishonim (medieval sages), and various other notes, by Rabbi Dr. Natan Slifkin, director of The Biblical Museum of Natural History in Beit Shemesh. The views are those of the author, not the institution.
Over 4,000 subscribers
An Assault On Truth
They say that a picture is worth a thousand words. What about when it's a picture of a thousand words?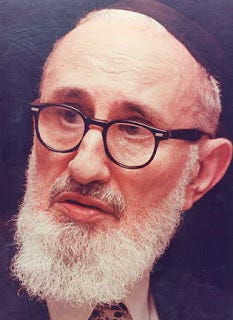 Several months ago, in a lengthy but popular post entitled The Rav, Cosmology, and Evolution, I reviewed several examples of how Rabbi Moshe Meiselman distorts the views of Rav Soloveitchik in order to give him a charedi spin. Perhaps the most extreme example was in Rabbi Meiselman's book Torah, Chazal and Science. Rabbi Meiselman quotes Rav Soloveitchik as saying that the Biblical view of man's nature is theoretically irreconcilable with the scientific view that he is an evolved animal. But what Rabbi Meiselman does not reveal is that one paragraph later, Rav Soloveitchik explains at length why this notion (of there being a conflict between the Biblical view and the evolutionary view) is entirely incorrect, notwithstanding the fact that many rabbinic scholars believed it to be true!

In my post on this topic, I quoted the relevant paragraphs at length. But it occurred to me that people might accuse me of misquoting, and that it might have more impact to show the actual pages of the books. So here is a scan of Rabbi Meiselman's book, with the quote from Rav Soloveitchik highlighted in yellow: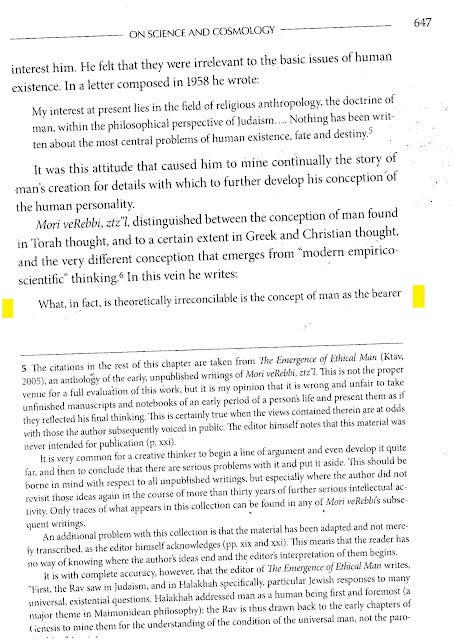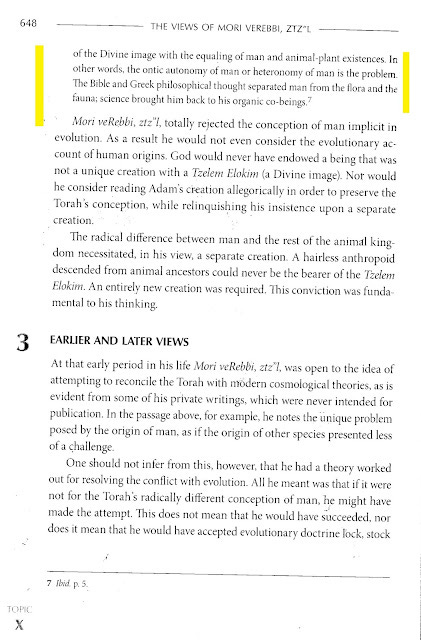 And here are the original pages from The Emergence of Ethical Man, with the relevant paragraphs, which completely refute the earlier quoted paragraph, marked in red: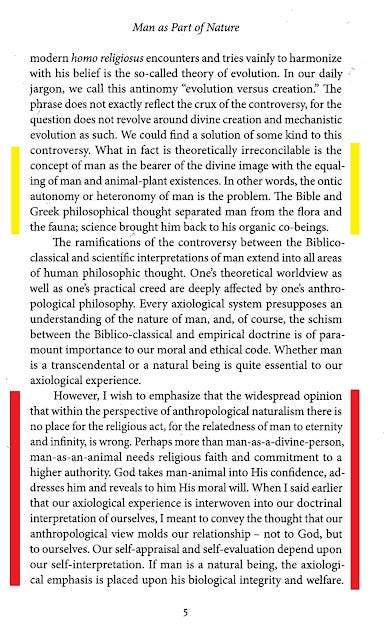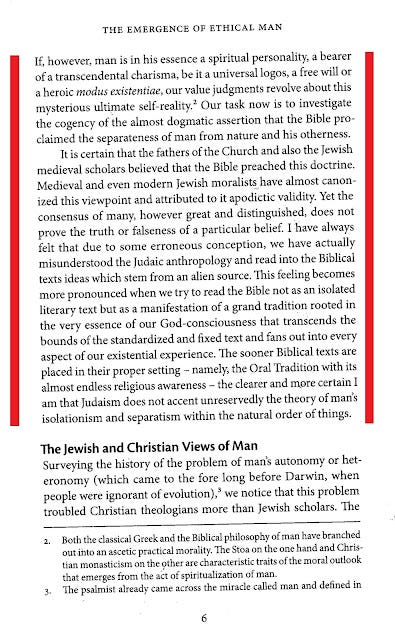 The dishonesty demonstrated by Rabbi Meiselman is appalling, and is, unfortunately, symptomatic of the entire book. Yet the distinguished congregation Beth Jacob of Atlanta is hosting Rabbi Meiselman tonight, for a lecture on - wait for it - "Nothing But The Truth: Maintaining Honesty in a Dishonest World"! I kid you not: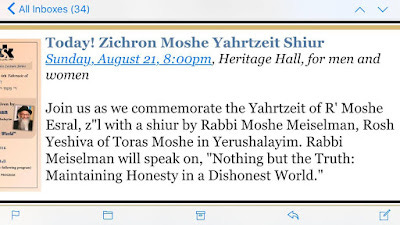 Oh, the irony!