Discover more from Rationalist Judaism
Exploring the legacy of the rationalist Rishonim (medieval sages), and various other notes, by Rabbi Dr. Natan Slifkin, director of The Biblical Museum of Natural History in Beit Shemesh. The views are those of the author, not the institution.
Over 4,000 subscribers
An Amazing Ride
(Although my laptop is still broken, I can get this post out, thanks to my friend Rabbi Sam Thurgood of Beit Midrash Morasha, who just came to meet me in CapeTown for me to write a post from his laptop and to take my computer to be fixed!)

On Tuesday, my group flew to Zimbabwe, staying at the Victoria Falls Safari Lodge. That afternoon, we enjoyed an incredible experience - an elephant-back safari!

I've ridden elephants before, but only at private facilities in the US. Riding an elephant in the African bush was a very different experience. Although I didn't get to ride solo, as I had done previously, it was amazing to be under the vast African sky, seeing the wildlife from a new perspective. We traveled in a convoy, watching buffalo, warthog and impala as we went. It was slightly uncomfortable on the elephant - you have to spread your legs really far apart - but well worth it! At the end, I bought a large piece of paper made from elephant dung, on which was the footprint of one of our elephants! Click on any of the pictures below to enlarge.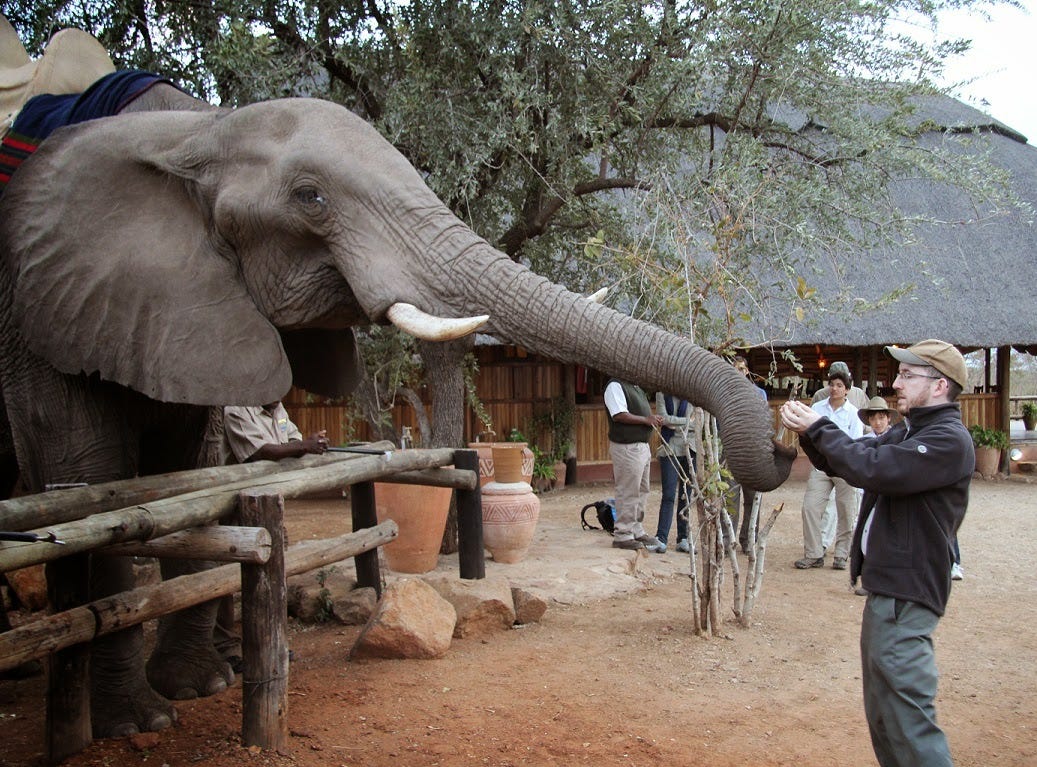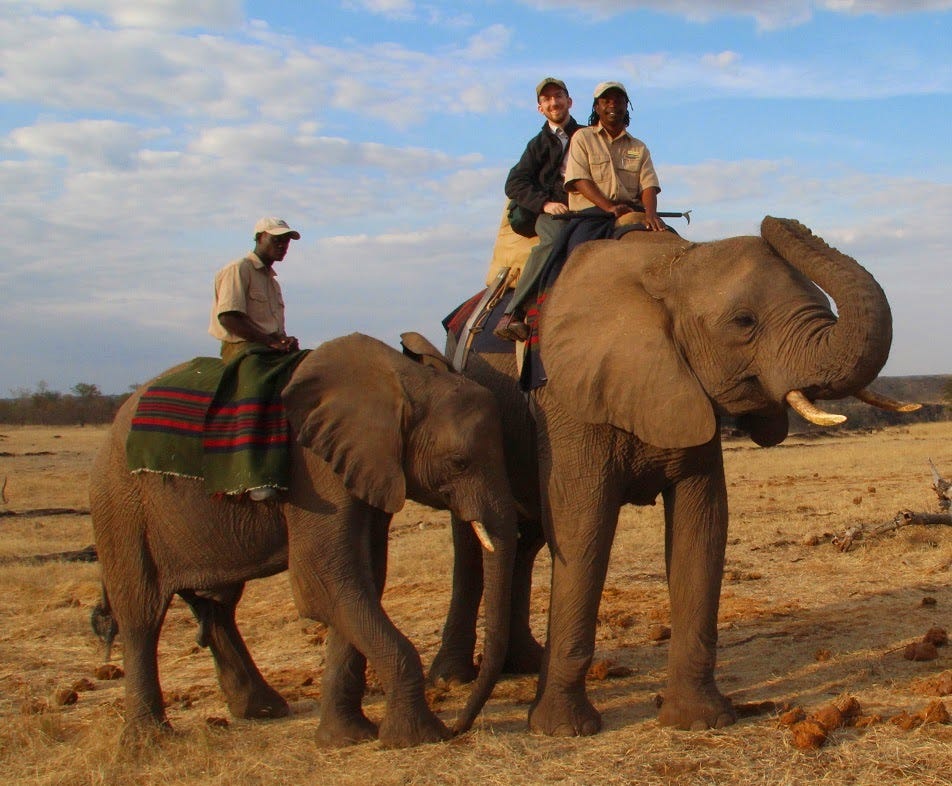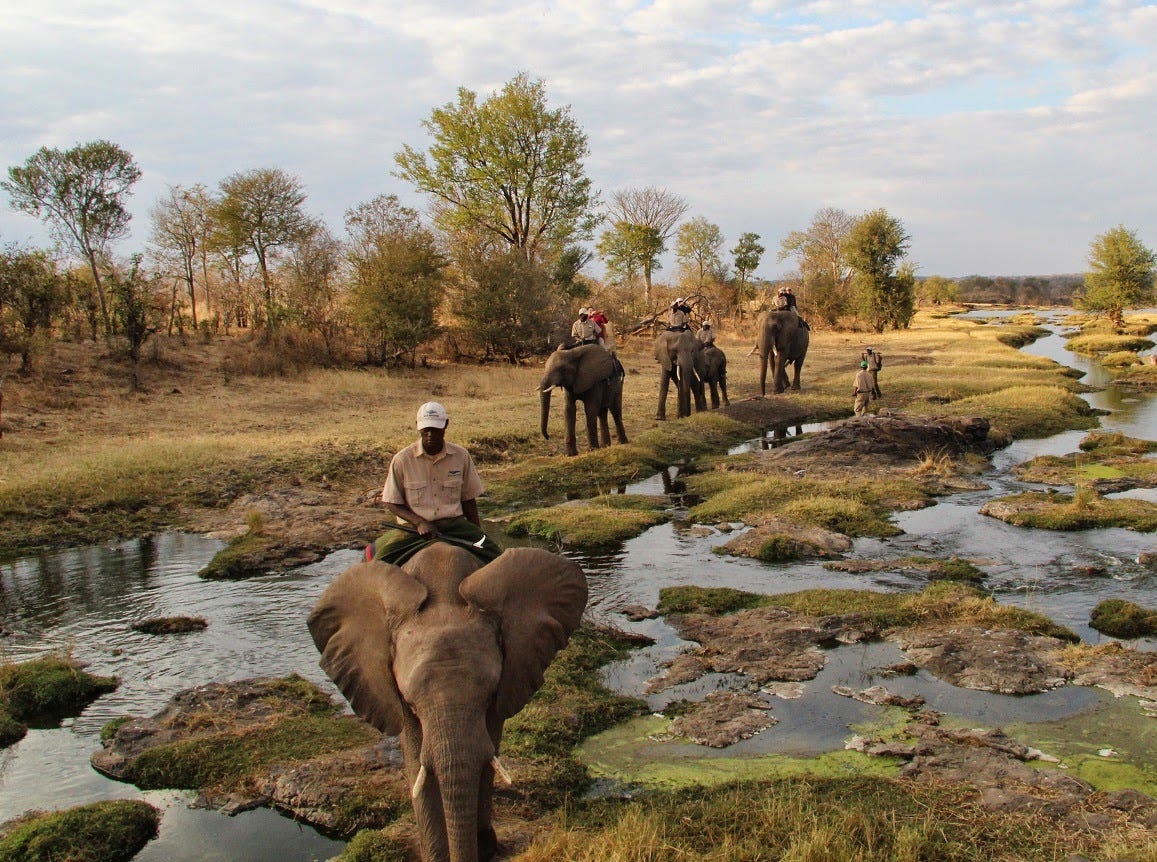 Next time I get to a computer on which I can transfer photos, I will write about our amazing riverboat safari in Botswana!