Discover more from Rationalist Judaism
Exploring the legacy of the rationalist Rishonim (medieval sages), and various other notes, by Rabbi Dr. Natan Slifkin, director of The Biblical Museum of Natural History in Beit Shemesh. The views are those of the author, not the institution.
Over 4,000 subscribers
About That Four-Legged Snake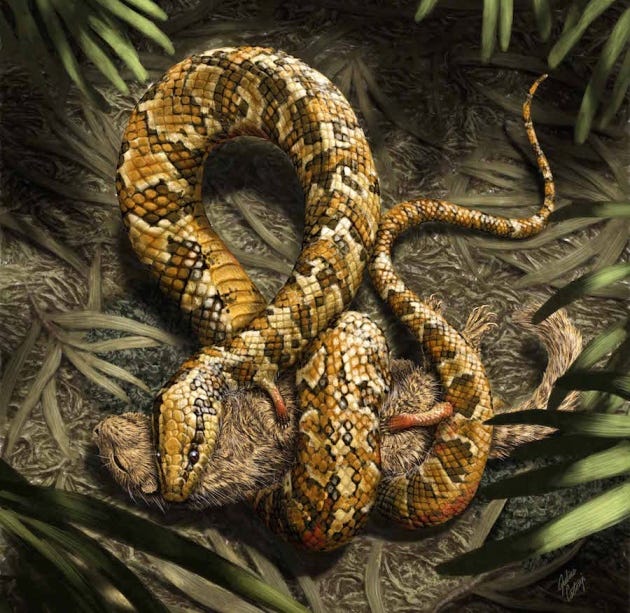 A number of people have written to me about the new discovery of a fossil snake that had four legs. It seems that many people are under the impression that this is of theological significance. It isn't, and I'd like to explain why.

An article at the Arutz-7 website opens with this breathless announcement:

Scientists have long scoffed at the Torah account of how the serpent in the Garden of Eden walked upright before being cursed, but a newly found 113-million-year-old fossil proves that snakes indeed once had four legs.
In fact, the author is mistaken. Scientists have never scoffed at the idea that snakes once had legs. It has long been accepted that snakes used to have legs. The new fossil just affects some relatively minor aspects of snake evolution.

What scientists have long scoffed at is the notion that snakes had legs 5775 years ago, walked upright, and were as intelligent as human beings. The discovery of a 113-million year old fossil with tiny legs has no bearing on that.

Scientists are not the only ones to dispute a literal reading of Genesis. It should be noted that Rambam, Ralbag, and Seforno all understood the account of the primeval serpent not to be referring to a reptile. Instead, they understood it to be a metaphor for the evil inclination. If you'd like to learn more about this approach, I recommend my book The Challenge Of Creation!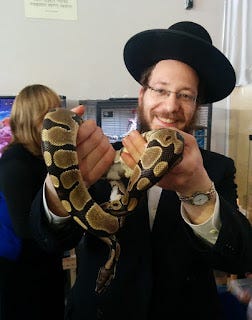 Speaking of snakes, I find it fascinating that while there is long-standing and widespread loathing of snakes, the snakes at The Biblical Museum of Natural History are by far the most popular live exhibits!

(See too this post at "Truth And Peace")