Discover more from Rationalist Judaism
Exploring the legacy of the rationalist Rishonim (medieval sages), and various other notes, by Rabbi Dr. Natan Slifkin, director of The Biblical Museum of Natural History in Beit Shemesh. The views are those of the author, not the institution.
Over 4,000 subscribers
A Stolen Election?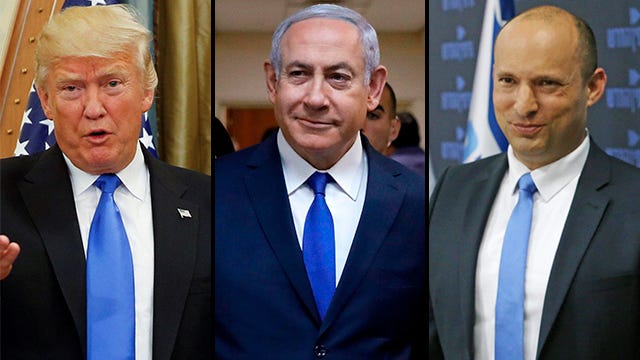 It's fascinating. The people who believe that Bennett has no right to be prime minister (since Likud has the most seats) are the exact same people who believe that Trump had every right to be declared winner of the 2016 election even though he had three million fewer votes than Hillary.
When I posted this insight on Facebook this morning, a lot of people protested the comparison. I'd like to address the arguments:
1. "The US has an electoral college! The popular vote is irrelevant!"
Yes. And Israel has a system in which whoever manages to put together a coalition of 61 MKs becomes prime minister. The popular vote is likewise irrelevant.
2. "Okay, so it's legal. But it's not right for someone to be prime minister with only a handful of supporters!"
When you are measuring the support for Bennett as prime minister, what do you take as the alternative? If you were to take a poll as to how many people in the country would prefer Bennett becoming prime minister to further rounds of elections, you would probably find that a very lot of people - likely even the majority - are happy with what Bennett did.
3. "But Bennett has no moral right to betray his voters!"
Bennett, like all politicians, made many promises. It became impossible to fulfill all of them, since circumstances made some of them mutually exclusive. Bennett promised not to sit in a government with Lapid as prime minister or to become prime minister with a small party or to rely on the support of Arabs. But he also emphatically promised that he would do everything possible to prevent yet another round of elections (which are an absolute disaster for the country, and which would not result in a right-wing majority), and he also said on many occasions that he's willing to sit with anyone. Voters who listened carefully realized that the latter promises were more important than the former ones. Yes, he broke some promises, but had he not taken this path, he would have been breaking bigger promises. As someone who voted for Bennett and paid careful attention to what he said, I would have felt betrayed had he not taken this path. Many other Yamina voters feel the same way.

4. "But I voted for Bennett and I feel betrayed!"
I'm sorry for you. But you have to accept that things don't happen the way that you ideally prefer. There was never going to be a scenario with Bibi as prime minister of a right-wing coalition. That was tried and failed, again and again. It was this, or endless elections. Bennett made the best decision that he could, under the circumstances.
Did you know that the IDF is unprepared for a conflict with Iran, because the air force is obsolete (the majority of the IAF's aircraft are between 30 to 50 years old), and it's been impossible to implement the critical multi-year upgrade plan because there has not been a government to pass a budget? The electoral impasse was a grave threat to national security. Bennett is saving us from that.

5. "The system is so messed up!"
Yes, it is. But Bennett's actions are fixing the biggest mess, which is that the system can get stuck in endless rounds of elections, with no budget being passed, and the country being paralyzed. (Of course, it could all have been avoided had Bibi stepped down as leader of the Likud. But Bibi would never sacrifice his political career for the country's welfare.)