Discover more from Rationalist Judaism
Exploring the legacy of the rationalist Rishonim (medieval sages), and various other notes, by Rabbi Dr. Natan Slifkin, director of The Biblical Museum of Natural History in Beit Shemesh. The views are those of the author, not the institution.
Over 4,000 subscribers
A Major Myna Problem
Here on the jungle island paradise of Maui, there are many amazing creatures to be seen. Unfortunately, they are almost all the wrong ones.

In the pond outside, there are cane toads, which make a very loud cacophony. at night. Cane toads (also known as giant toads or marine toads) can reach up to fifteen inches in body length, though these ones are only about a third that size. There are about forty adult toads outside, and about a quarter of a million tadpoles in the pond. Here's a toad that I photographed last night: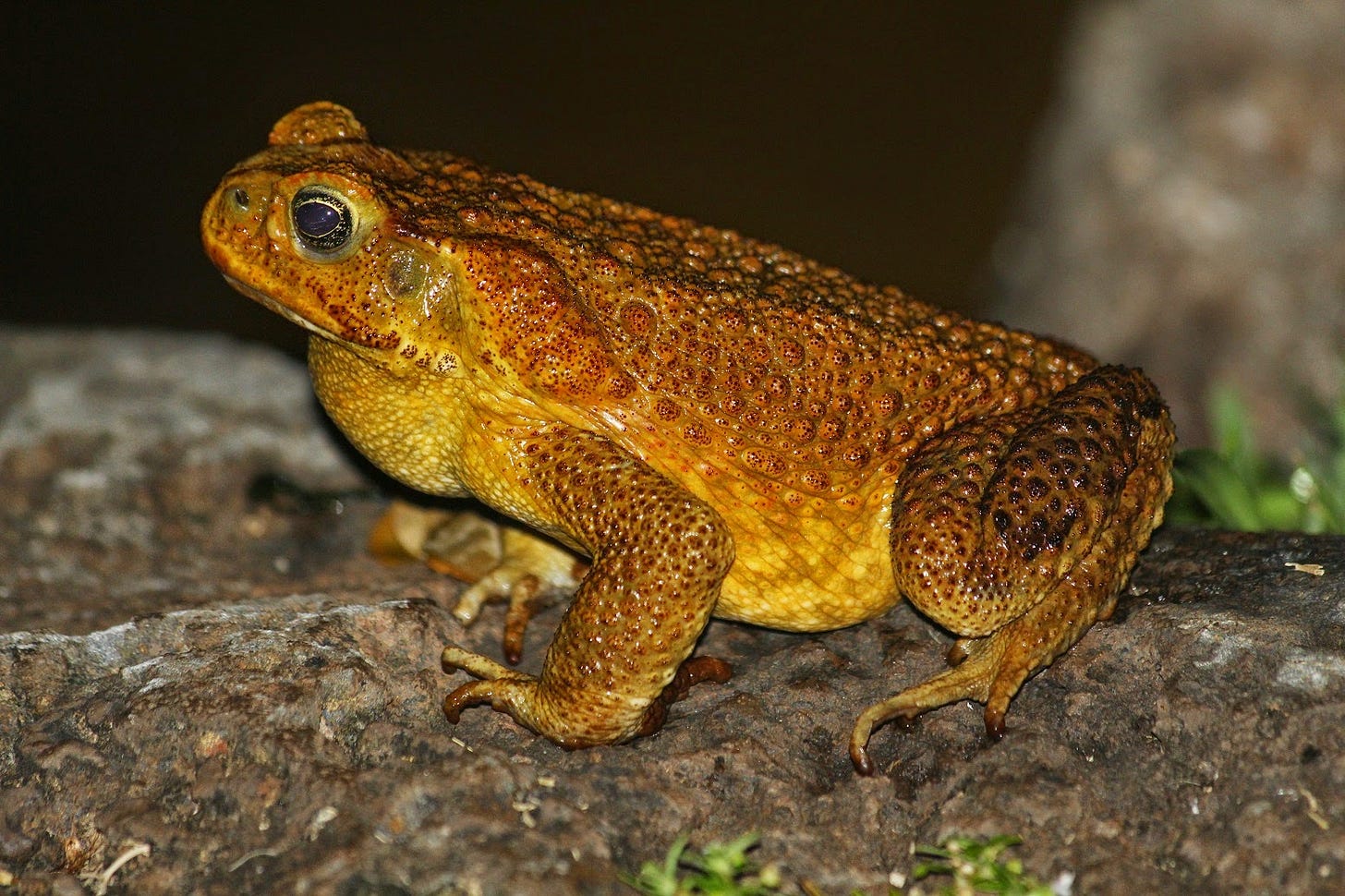 Now, I happen to have a soft spot for toads, and I was excited to see them. But they shouldn't be here. They were introduced to Maui in order to eat insects that were ravaging the sugar cane crop, but they have multiplied out of control. Since they are poisonous, they have no predators.

The only native mammal species to Maui is a certain bat. But I met a bold and very cute baby mongoose: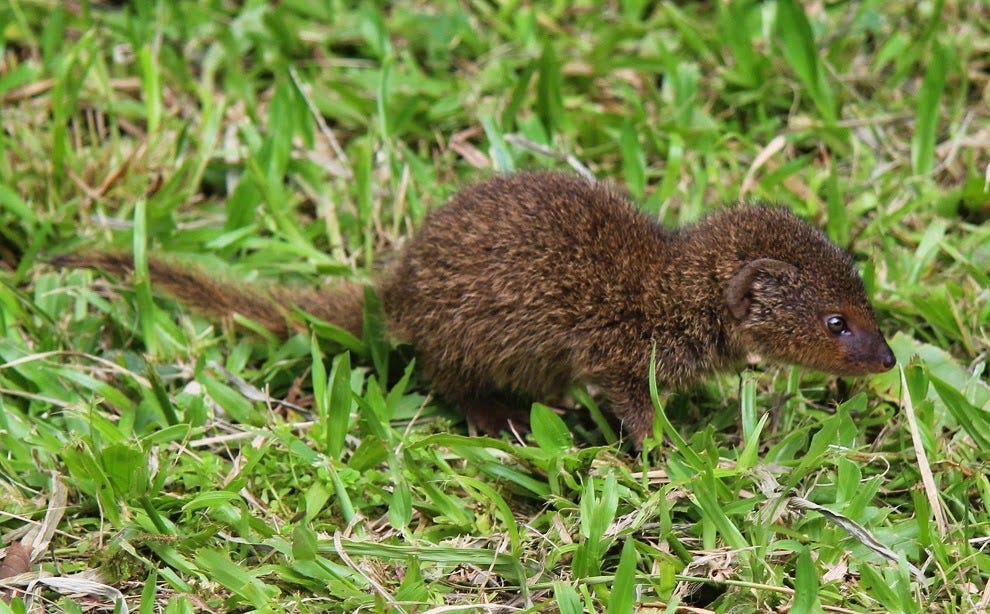 The mongooses were introduced to Maui to kill the rats that had arrived on the ships. However, instead of killing the rats, the mongooses killed the unique native birdlife.

Maui is apparently home to all kinds of extraordinary birds. But I haven't seen any of them. I've seen some sparrows and chickens, which were introduced by man. But the most common bird here by far is the myna.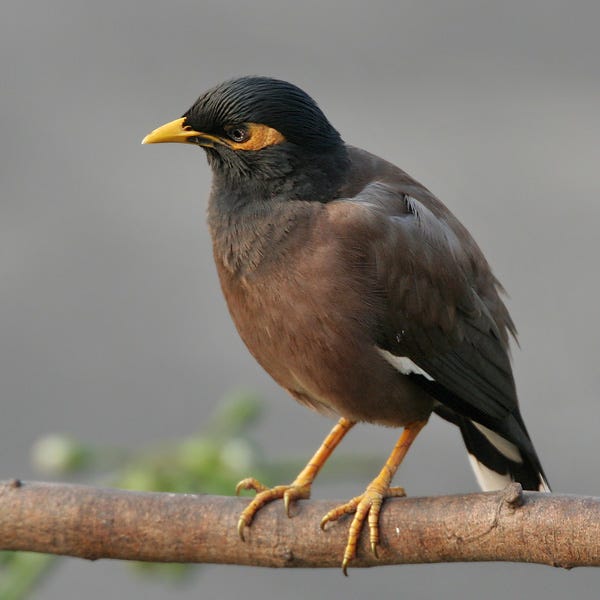 The myna bird has beautiful songs and vocalizations. Still, it shouldn't be here, either. There are staggering numbers of them in Maui - they are simply everywhere. Unfortunately, the myna bird is now also spreading in Israel, after some captive birds escaped about twenty years ago. At the time, myna birds cost many thousands of shekels to purchase; now, they are everywhere, from Rosh Hanikra to Eilat.

The ecological catastrophes of invasive species were often caused by people who were overly presumptuous about meddling with the natural world. In 1890, someone decided that America would look better if all the birds mentioned in Shakespeare lived there, and released sixty starlings in Central Park. They now number 200 million and have driven native species such as purple martens and eastern bluebirds to the brink of extinction.

We need to approach the natural world with humility. God has set up the universe such that it produces tremendous biological diversity. To preserve this wealth, we must respect it.