Discover more from Rationalist Judaism
Exploring the legacy of the rationalist Rishonim (medieval sages), and various other notes, by Rabbi Dr. Natan Slifkin, director of The Biblical Museum of Natural History in Beit Shemesh. The views are those of the author, not the institution.
Over 4,000 subscribers
A Judaism To Be Proud Of
Today, somebody came to meet with me to discuss everything wrong in Orthodox Jewish society (or rather, a particular sector of it). Of course, everything that he said was true, which was rather dispiriting. Tonight, however, my spirits were lifted.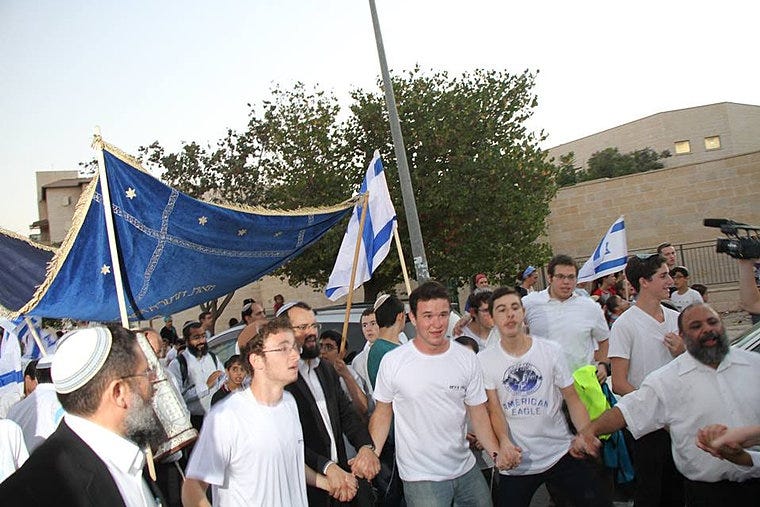 Many people associate Beit Shemesh and especially the neighborhood of Ramat Beit Shemesh with extremist zealots, and with broader charedi efforts to disenfranchise non-charedim and to make the Anglo-charedi community more Israeli. While all of that is unfortunately true, it is also true that before the charedi political takeover of Beit Shemesh, the dati-leumi population was the majority, and they managed to establish many communities, shuls, youth movements and schools before they lost political power. Thus, Beit Shemesh and Ramat Beit Shemesh have several large school campuses of dati-leumi schools (as well as the outstanding Yeshivat Lev HaTorah campus/neighborhood).

Since one of my sons is going to high school next year, we have to choose a school for him. And we are spoiled for choice. There are several dati-leumi yeshivah high schools here, all with a very high standard of both limmudei kodesh and secular studies, and with teachers who actually reflect the hashkafah of the schools (unlike much of what one sees abroad). I checked out the first of these this evening, in an open house that they held.

It was beautiful. On the cover of the flyer that was handed out, it printed a quote from Rav Kook, here in my rather poor translation: "The purpose of education is to prepare a person for his perfect form, to do good and justice, and thus to grow up... and to be of greatest satisfaction to himself and to society." The rebbeim of the school demonstrated clear passion both for Torah and for inspiring the students. There are Tanach-themed excursions. The secular studies include physics, computers, engineering, theater arts, geography, biotechnology, and Arabic, and students can even begin courses for their bachelor's degree. A staggering 80% of the students proceed to hesder yeshivot, where they will learn Torah to an even more advanced level and serve their nation in the IDF.

"This is amazing!" I commented to one of the parents there.

"Oh," she said, "All the schools are like this. They're all fantastic."

I've already been amazed by the elementary schools that my children attend, including such highlights as the extremely moving Yom HaZikaron/ Yom Ha-Atzmaut ceremonies, and my first-grader learning about prehistoric man in archeology class. For all my frustrations with the direction that the city has taken - and since opening the museum, these have only increased - the communities that were built up beforehand are strong and highly impressive. Ashrecha Yisrael!