Discover more from Rationalist Judaism
Exploring the legacy of the rationalist Rishonim (medieval sages), and various other notes, by Rabbi Dr. Natan Slifkin, director of The Biblical Museum of Natural History in Beit Shemesh. The views are those of the author, not the institution.
Over 4,000 subscribers
A Curious Cholent
Books about Judaism typically fall into two categories. Charedi books feature rabbinic approbations, generally quote only from sources that are charedi-approved, stay far away from academic scholarship (especially in Jewish studies), and anachronistically read contemporary approaches into ancient writings. Non-charedi books do not feature rabbinic approbations, freely quote from any source, respect academic scholarship, and feel no need to make ancient writings conform with contemporary values.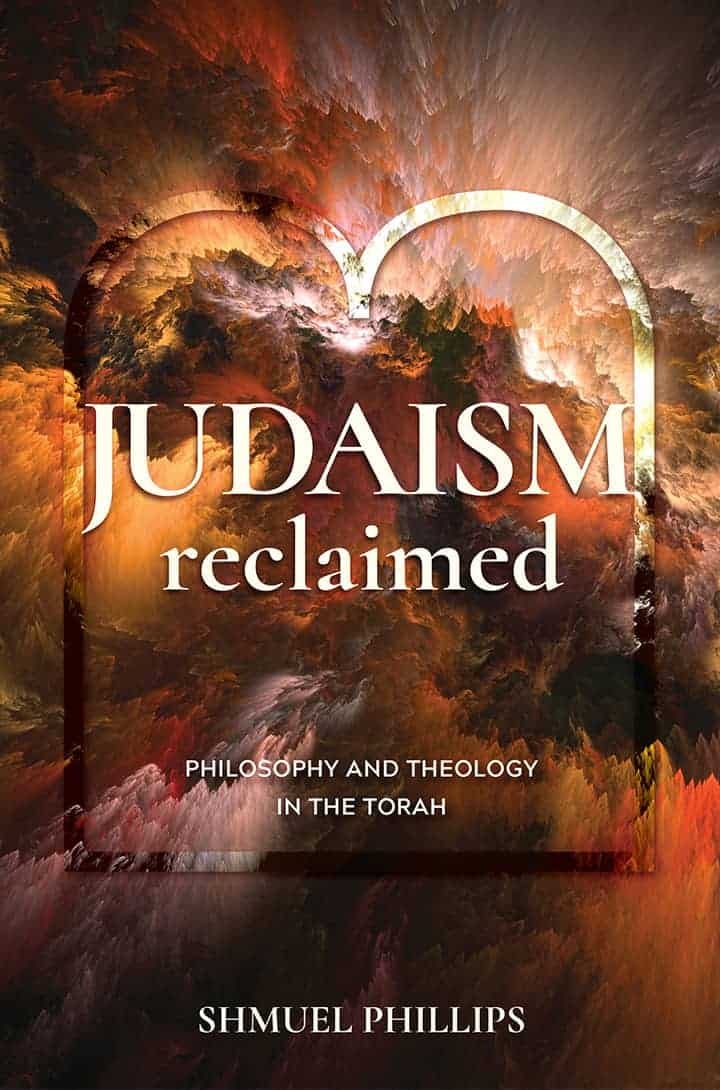 A new book by Rabbi Shmuel Phillips, Judaism Reclaimed (Mosaica Press 2019) left me confused. It is a curious mixture of a charedi and a non-charedi work. The book presents itself as a work of theology and philosophy, primarily based on Rambam and Rav Hirsch, and loosely tied in to the weekly parashah. It features rabbinic approbations, though they are a little diverse - one is from Rav Leff, who has bona fide charedi credentials, and another is from Lord Rabbi Sacks, who despite being probably the most important rabbi living today, most certainly does not have charedi credentials. The book quotes from a wide range of sources, including plenty of academic Jewish works (sometimes positively, sometimes to criticize). It anachronistically reads contemporary approaches into ancient writings, but it also presents an openness to ideas that is not found in charedi works. It observes that the rationalist and mystical approaches are two long-standing streams of thought, both legitimate - which, while obviously true, is not something that the charedi world generally acknowledges - and yet its stated presentation of the rationalist approach is sometimes accurate and sometimes falls well short.


Let me give some examples. A sub-text of the book is challenging the works of various contemporary Jewish academics, in particular Prof. Marc Shapiro and Prof. Menachem Kellner. Chapters 8, 9 and 10 seek to critique Shapiro's The Limits Of Orthodox Theology, which famously shows how many of Rambam's Thirteen Principles of Faith were disputed by prestigious rabbinic authorities. Phillips makes the not-uncommon mistake of misinterpreting the book to be saying that anyone is entitled to believe anything. He also challenges some of Shapiro's readings of his sources, but in a book that presents as many sources as Shapiro's does, that hardly suffices to negate the broader point. Anyway, Phillips concludes that there is widespread acceptance of at least eleven of Rambam's Thirteen Principles, and these are therefore halachically binding. "At least eleven"?! Surely there is no charedi rabbinic authority who would say that you can settle for eleven!

Chapter 22 (and 25) presents Rambam's approach to Lashon HaKodesh. Phillips accurately presents Rambam's view that Hebrew is described as "the Holy Tongue" not because its letters have mystical powers that were used to create the universe, but rather simply because it contains no obscene words. Phillips further expounds on this approach in order to make it more palatable. Still, as he records in a footnote, even some of Rambam's defenders were fiercely critical of this. And I'm not sure if everyone realizes this, but it's an approach which pretty much negates the entirety of kabbalah, and dismisses all the great rabbinic authorities who produced extensive works based on mysticism. In a work that claims that various medieval beliefs have been "paskened away," it's astonishing to see one of Rambam's most radical views being presented as a legitimate approach.

Yet in other areas, the book is more conventionally charedi/ naive. In addressing the issue of classical and medieval authorities holding views that are anathema by contemporary standards, in particular regarding the corporeality of God, Phillips clearly regards this as an religiously unacceptable historic possibility, and marshals various arguments to that effect. But he neglects to address, or unconvincingly downplays, certain important evidence to the contrary. For example, there is the testimony of R. Shmuel ben Mordechai of Marseilles, who wrote that "the majority of the scholars in France were magshimim"; there is the letter of Ramban, who expresses dismay at reports that various French Torah scholars opposed Rambam for his belief that God is incorporeal; and there is the testimony of Riaz that there were various scholars who believed that God is made of an ethereal substance in gigantic human form and that they should not be condemned for it since, he says, some of Chazal were of the same view!

Phillip's defense of the Kuzari Argument, and rebuttals of contemporary academic Bible scholarship, are likewise weak apologetics. They will no doubt sound very comforting for yeshivah graduates who have little capacity for critical thought or exposure to contemporary works, but for those who are better read and more intellectually honest, his arguments will come across as naive. It should be noted that in the first chapter, Phillips says that "it would be arrogant to imagine that I have fully resolved any of the profound and complex questions which will be discussed in the upcoming pages, many of which are deserving of a whole book in their own right." Indeed.

When it comes to Torah/science topics, Phillips again presents a curious blend of theological openness with traditionalist irrationality. He gives full voice to the idea that "the Torah's accounts of early history use prevalent ancient myths as a medium through which to impart Divine truths and values" (p. 256), which in a footnote he observes would apply "in particular" to "the first eleven chapters of the Torah." He references Umberto Cassuto, R. Chaim Navon, my own book, and especially Rabbi Sacks' The Great Partnership (which essentially presents the same approach as my own book, albeit with less resultant charedi fanfare). Amazing!

Yet Phillips proceeds to state that "even if one were to accept the theological legitimacy of such a detached, non-literal approach to the Torah's early narrative" (which he surely does, based on his presentation of it), it is "nevertheless unnecessary." And why is that? Because, as Rabbi Moshe Meiselman says, modern science is completely unreliable about such things! Phillips refers us to chapter 66, where he approvingly cites Meiselman's claim that historical science projects untestable hypotheses to the distant past, when the constants of nature may have been different. Alas, he seems completely unaware that this utterly ridiculous idea does not disprove the existence of an age of dinosaurs, and nor does it challenge the evidence against a global flood. And in general, his copious references to Meiselman's Torah, Chazal and Science - surely one of the most intellectually dishonest, anti-scientific works ever published - does not reflect well on him.

In conclusion, it's difficult to pass an absolute verdict on Judaism Reclaimed, because it depends on who's reading it. People who are already well-read and intellectually open will be turned off by many aspects of it, and it contains a lot of specious arguments. On the other hand, for yeshivish people who are not used to reading books without haskamos, this book will open their minds in valuable ways.