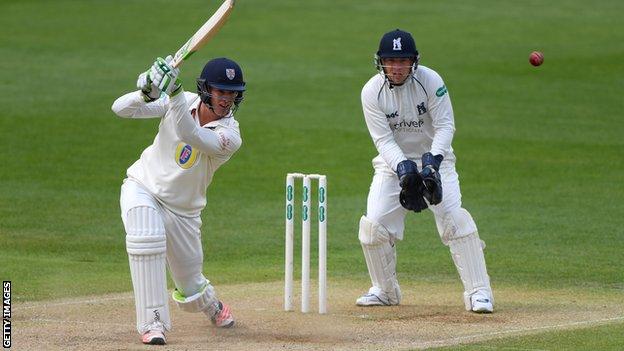 Over the last few weeks, there have been a variety of different controversies regarding who is In and Out of Orthodoxy. I don't want to get into specific discussions regarding any of these cases. Instead, I would just like to share some general thoughts, extrapolated from my own experiences, about Judaism, Orthodoxy, heresy, and how it relates to cricket.
When several of my books were notoriously banned for being heretical, this was obviously extremely upsetting, to put it mildly. Many people, with the best of intentions, attempted to console me by saying things like, "Well, I haven't read your books, but if they were banned, then they must be good! After all, Rambam's books were banned also!" Well, yes, they banned Rambam. But they also banned Spinoza!
To quote Carl Sagan:
"The fact that some geniuses were laughed at does not imply that all who are laughed at are geniuses. They laughed at Columbus, they laughed at Fulton, they laughed at the Wright brothers. But they also laughed at Bozo the Clown."
A similarly mistaken argument put forth in my defense was that banning books is by definition wrong. But I couldn't agree with that either. Yes, banning books may be strategically unwise. However, you can't claim that Judaism is against banning ideas that are deemed harmful. The Torah is full of messages about how paganism must be eradicated and idols destroyed. Classical Judaism has always maintained that if ideologies are genuinely wrong and dangerous, then they should indeed be fought (in a strategically wise way). Like it or not, Judaism is not a pluralistic religion.
My defense against the ban was not that it is wrong to ban books. Rather, it was that there was nothing in my books that was heretical. The central points that were deemed problematic - my saying that the account of Creation need not be interpreted literally, and that the Sages of the Talmud were not correct in all their statements about the natural world - had all been said by great Rishonim and Acharonim that were
universally accepted, even in charedi circles

. And I had been taught in yeshivah that Rishonim K'Malachim - the early Torah scholars are like angels, and it is unthinkable to declare their views of Torah to be treife.
However, as events progressed, I saw that my defense was problematic. It became clear that for charedi society (at least, the vocal parts), the overriding value was that one does not evaluate Torah "in light of" modern science, and certainly not to say that Chazal were incorrect in any of their statements. And so even though charedi society claimed that Rishonim k'Malachim, this was evidently mere lip-service; in practice, if any Rishonim said that Chazal were incorrect, it meant that the Rishonim were espousing a warped view of Chazal a.k.a. heresy.
And so while it was understandable that I had thought that my books would be acceptable in charedi circles, due to Rishonim k'Malachim, I was mistaken. The infallibility of Chazal, the unthinkability of the rationalist approach, was much more important in charedi circles than Rishonim k'Malachim.
Once I reached that realization, it was clear that I could no longer attempt to claim that my books should be acceptable in charedi circles. I could (and still do) argue that they were being inconsistent about the reverence that they claimed to have for Rishonim. And I could argue that the way that they treated me was disgraceful. But I could not argue that the rationalist approach should be permissible in charedi society. Every society has the right to define for itself which values and beliefs they treasure, and charedi society had made it clear that the rationalist approach to Torah/science issues was unacceptable to them.
Every group has the right to define its own boundaries. You can't go to England, insist that cricket should be played according to the rules that make sense to you, and expect to be accepted into the game. Of course, there will always be tension between those who seek to define the boundaries narrowly, and those who seek to define them broadly. And there will always be people who are just motivated by tribalism, lusts for power, and evil intentions (and these people should be denounced just as strongly as alleged "heretics"). But just as there are mistakes on the right, by people who attempt to define Judaism or Orthodoxy in such a way as to exclude its greatest figures, likewise there are mistakes on the left, by people who, to all intents and purposes, seem to believe that Judaism or Orthodoxy should have no boundaries.
There can be debate about what exactly the boundaries of Orthodoxy and Judaism are. But if you're going to claim that everything is acceptable, then you don't understand what Judaism and Orthodoxy is.
(Reminder: All the materials relating to the ban on my books can be found at http://www.zootorah.com/controversy)