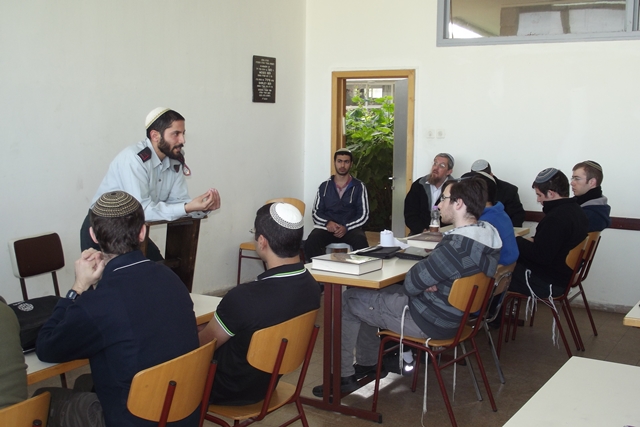 There are many thousands of wonderful families in the Centrist and Modern Orthodox communities. These are people who value the State of Israel, one of the greatest miracles of Jewish history. They also value modern science, which has unlocked so many mysteries of the universe. These people also share the values of Chazal and the Rishonim in rating it as very important that a man work for a living and support his family.
Baruch Hashem
, there is no shortage of wonderful yeshivos in Eretz Yisrael which share and teach these values. Why, then, do so many of these people send their children to yeshivos which teach the exact opposite?
These are yeshivos in which students were encouraged to attend a rally and pray to Hashem to
pour out His wrath
upon the State of Israel for somewhat equalizing the burden of military service. Yeshivos in which the Roshei Yeshivah, the revered heads of the institutions, attend
Satmar anti-Israel hatefests
. Yeshivos in which modern science is disparaged and students are taught an anti-rationalist outlook. Yeshivos in which students are taken to the Kosel to davven that their fellow students should not be forced to attend YU. Yeshivos in which it is drilled into the students that they must spend endless years in kollel, and rely on their parents to support them, rather than training for a profession. A student at one yeshivah told me how, when he told his rebbe that he was leaving, the rebbe took a Gemara, spat on it, hurled it to the ground, and said, "That's what you're doing to Chazal!"
Why do these people send their children, at a highly impressionable stage of their lives, to be immersed in an environment which teaches the exact opposite of the values that they hold dear?
In a future post, I will explore some possible reasons - and their shortcomings.