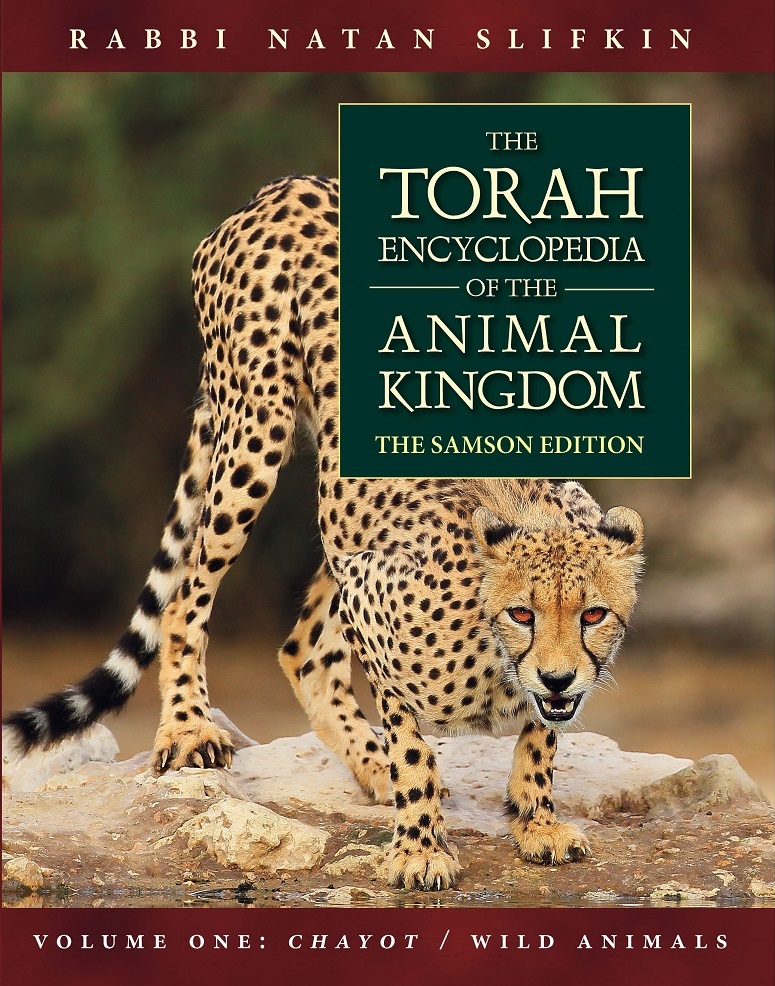 I'm thrilled to announce that, after twelve years, 150,000 words, and a lot of distractions, I have finally completed the first volume of
The Torah Encyclopedia of the Animal Kingdom
, on wild animals. I haven't yet decided which publisher/ distributor I am using, but I have had several offers. Actually, I nearly signed a contract for it with ArtScroll, twelve years ago, but I backed out at the last minute! There's another publisher that I am leaning strongly towards, and I will be making a final decision very soon. Of course, there's still a lot of work to be done in terms of editing, preparing the indexes, choosing the photos, doing the layout, etc., etc. But I'm hoping that it will come out in about a year. (If you would like to volunteer to review part of the manuscript, and you know me personally, please write to me.)
There were many difficult decisions that I had to make along the way. What is a
yachmor
and a
zemer
? Should the dog be in the volume on
chayos
, or
behemos
? Is the
kelev hayam
a seal or an otter? How should I handle statements about animals that are in conflict with modern zoology?
Hopefully, I made the right judgement in these cases. There are a few tricky decisions that I still have to make, and which may affect my choice of publisher/ distributor. Unlike my books on Torah and science, this is a work that is suitable for, and will be of interest and benefit to, a very broad audience, from entirely secular to
charedi
. But, depending on how it is packaged, it may lose readership from some circles. Let me give a primary example, which might seem silly, but is in fact of great significance. Which system of transliteration should be employed? "Shabbos" or "Shabbat," "Avos d'Rabbi Nosson" or "Avot d'Rabbi Natan"? Decisions such as these affect which type of people will buy the book.
Here are some factors to consider:
- There are probably more potential readers on the "right."
- People on the right are more likely to be put off by Sephardic transliteration than people on the left are by Ashkenazis transliteration (since they all use Artscroll anyway).
But on the other hand, perhaps it's important for the centrist/ Zionist Orthodox community to be strengthened via increased use of non-Artscroll style transliteration.
Then there's the similar, but not identical, question about referring to names of people and sources. Should it quote Jeremiah or Yirmiyah, Iyov or Job, Bamidbar or Numbers, Bereishis Rabbah or Genesis Rabbah? Here, too, there are factors both ways. People on the right probably all can adapt to the secularized transliteration, but secular Jews may not be able to adapt to the more literal Hebrew transliteration. But on the other hand, the secularized transliteration gives the book a certain feel that might dissuade more right-wing readers from reading it.
Then there are other decisions to be made. Should it include Hebrew text for the
pesukim
? (Probably, yes.) How about for the citations from the Gemara and Midrash? (Probably not.)
Decisions, decisions! Meanwhile, you can download the table of contents, and two sample chapters, at
this link
. Dedication/ sponsorship opportunities are also available; please see
this link
.