Exploring the legacy of the rationalist medieval Torah scholars, and various other notes, by Rabbi Dr. Natan Slifkin, director of The Biblical Museum of Natural History in Beit Shemesh
Saturday, March 19, 2011
The Ultimate Ban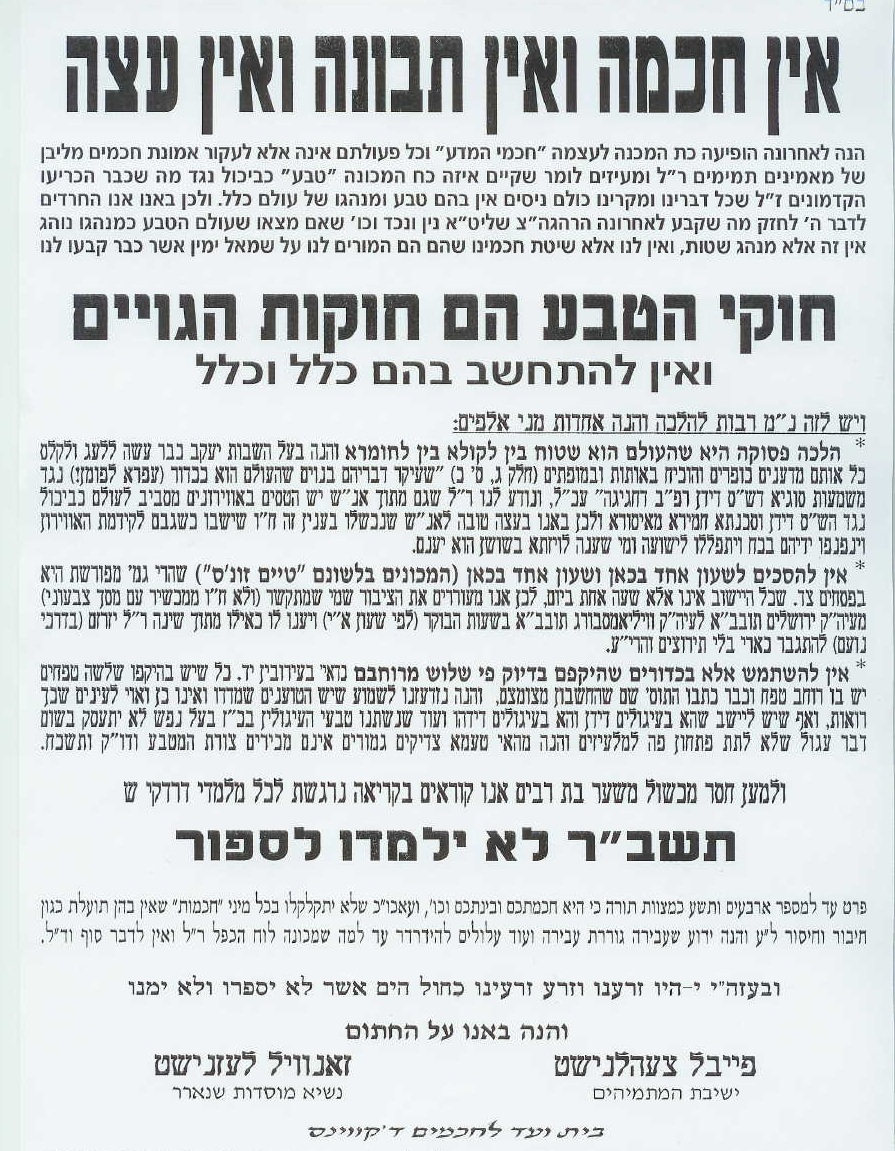 NOTE: My lecture this Tuesday in Teaneck on "Chicken Wars" is cancelled. But the lecture is taking place in Woodmere tomorrow (Mon...

There is a forthcoming highly significant and very tragic publishing event which relates to the rationalist/ anti-rationalist divide in th...

It's hard to imagine a greater chilul Hashem than this. A former Chief Rabbi of the State of Israel is going to prison. For massive b...