Exploring the legacy of the rationalist Rishonim (medieval Torah scholars), and various other notes, by Rabbi Dr. Natan Slifkin, director of The Biblical Museum of Natural History in Beit Shemesh
Saturday, March 19, 2011
The Ultimate Ban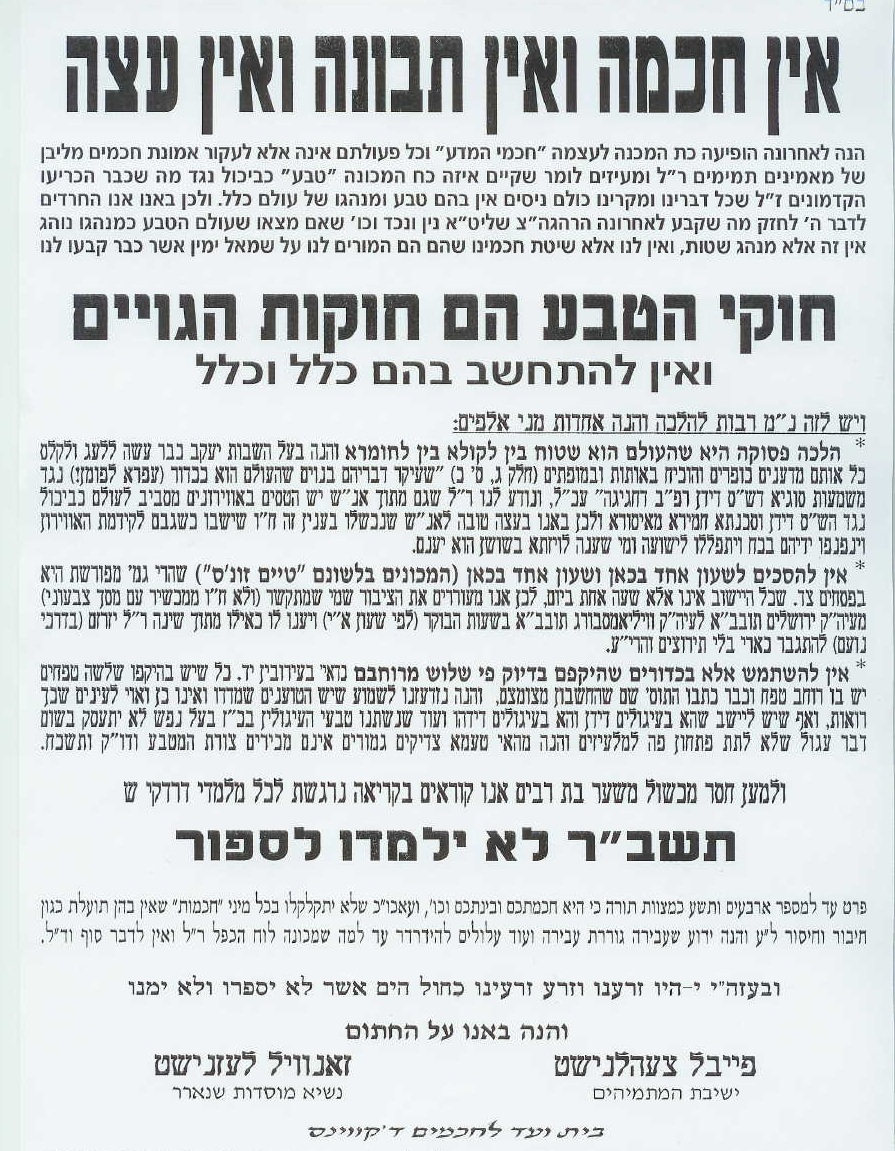 After my post on The Invisible Women , a reader, Rina Goloskov, sent me her master's thesis on this very topic. I asked her to summariz...

"If one merits it, the Torah is an elixir of life; if one does not merit it, the Torah becomes a potion of death" - Talmud, Yoma 7...

A very significant article about how Rav Chaim Kanievsky's court operates was published in the Hebrew paper " The Marker. " It...