Exploring the legacy of the rationalist Rishonim (medieval Torah scholars), and various other notes, by Rabbi Dr. Natan Slifkin, director of The Biblical Museum of Natural History in Beit Shemesh
Saturday, March 19, 2011
The Ultimate Ban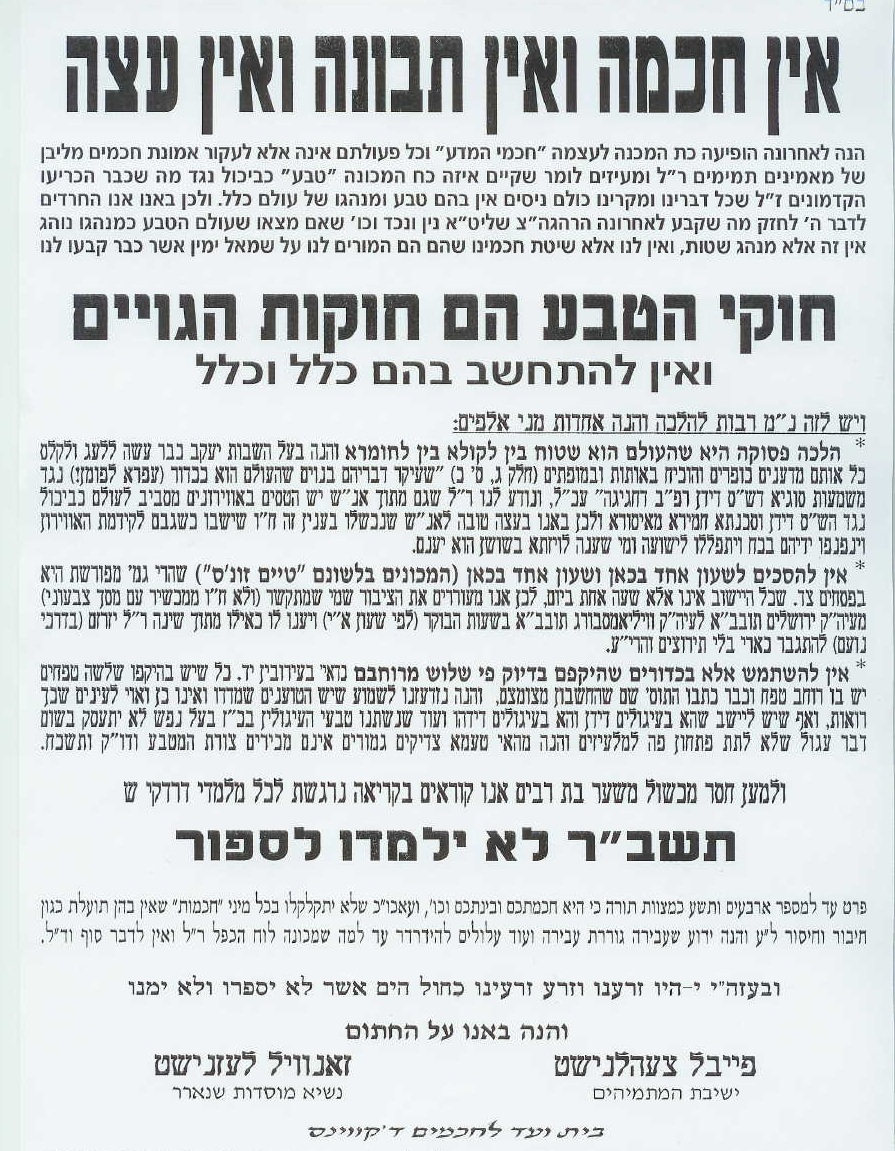 My two youngest children, ages 10 and 6, had a scary day at school in which everyone was talking about the missiles falling in various par...

Warning: This is an extremely disturbing post. Who is the most powerful man in the charedi litvishe world? Most people would say that Ra...

Back in 2005, Rav Aharon Feldman wrote that the ban on my books was "probably the public issue most damaging to the honor of Torah and ...