Exploring the legacy of the rationalist Rishonim (medieval Torah scholars), and various other notes, by Rabbi Dr. Natan Slifkin, director of The Biblical Museum of Natural History in Beit Shemesh
Saturday, March 19, 2011
The Ultimate Ban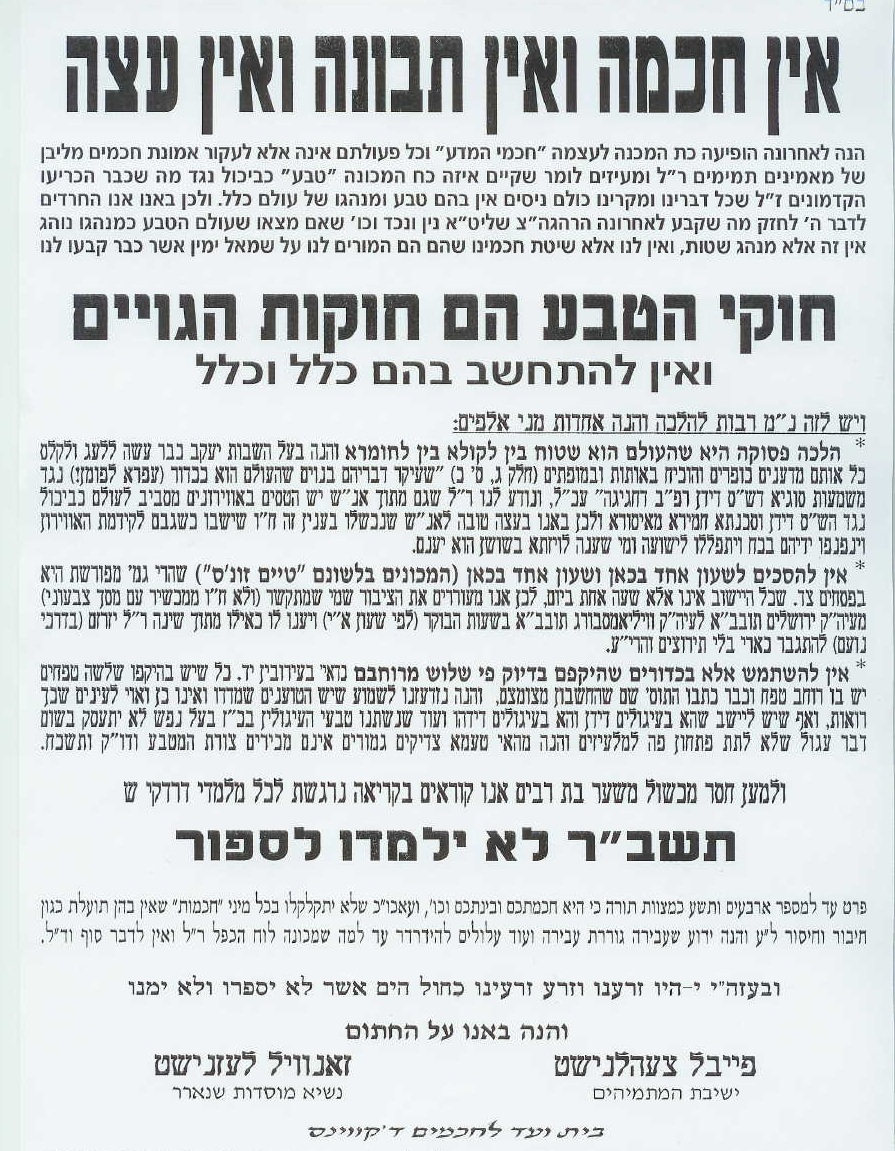 There were several Siyumei HaShas in the last few weeks. Some of them created a lot of inspiration and received a lot of publicity. Others r...

Back in 2005, Rav Aharon Feldman wrote that the ban on my books was "probably the public issue most damaging to the honor of Torah and ...

Last week I was with my wife's family on an absolutely spectacular vacation in Wyoming, with the Rustic Elegance kosher program. Her...